My work
Over the years, I have worked on virtually every category of product, in every medium, to accomplish every marketing goal. My portfolio demonstrates this breadth, as well as the different styles I believe in. For some pieces, you can access a popup window by clicking on "Read copy" and see an excerpt of my writing. If there is a product, category, medium, or marketing goal you don't see, please contact me and I can send you additional examples. Thanks, and enjoy!
Print
Direct Mail
Online
Branding and Other Media
Thos. Moser Cabinetmakers
Consumers purchase Thos. Moser furniture for more than the excellence of the product – they respond to the ethic of hand-crafted quality and workmanship. These ads appeal to that emotional connection.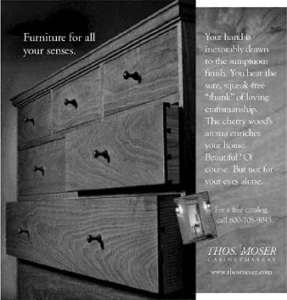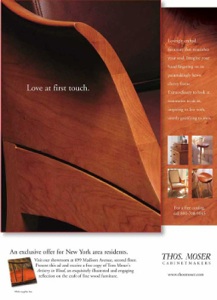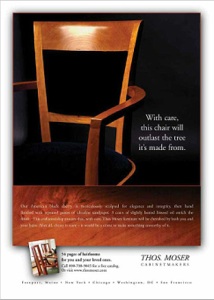 MIT Sloan Management Review
A print execution of a yearlong repositioning campaign, this ad highlights MIT's unique advantage for business audiences -- academic-level concepts applied to real-world problems.
Travel Gold
Canada has excellent health care -- until you leave home. Then you need to buy travel health insurance, to ensure care away from home. This campaign focused on humorous "near disasters" to drive home the need for coverage.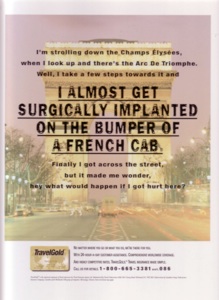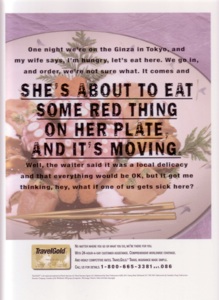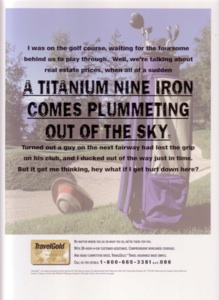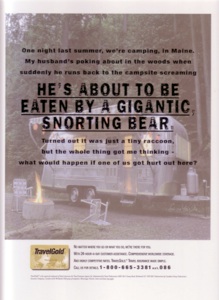 The New England Journal of Medicine
A branding campaign designed to re-connect today's physician with the New England Journal of Medicine, one of most venerable and respected medical journals. We united the Journal's core values with those of physicians, using a visual style to place the reader into the ad's story, then signed off with a tag line that was as much about the reader as the Journal (Never Stop Learning).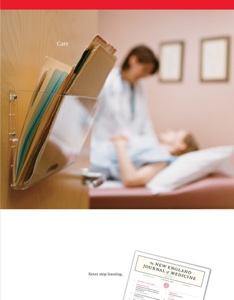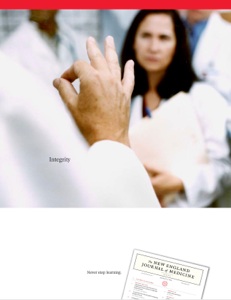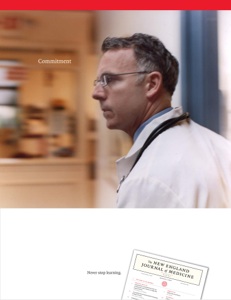 LL Bean
LL Bean is one of the most beloved brands in the world. These ads reinforce Bean's connection to the outdoors, and to values that are traditional, respected and very Maine-like.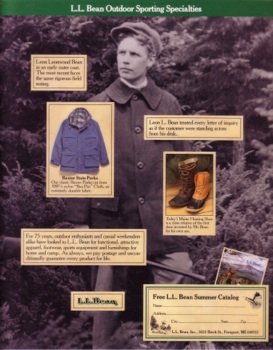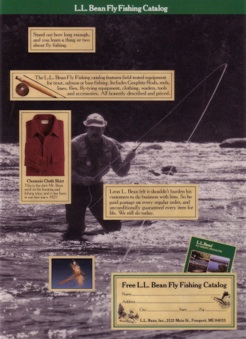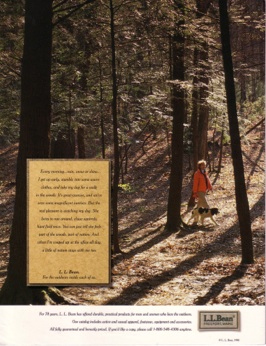 Wellesley College
Wellesley is perhaps the best-known women's liberal arts college in the world. Wellesley alumnae support the College, in part, because they believe strongly in helping other young women achieve something important. This ad pairs current Wellesley students with illustrious alumnae to demonstrate the value of supporting the college.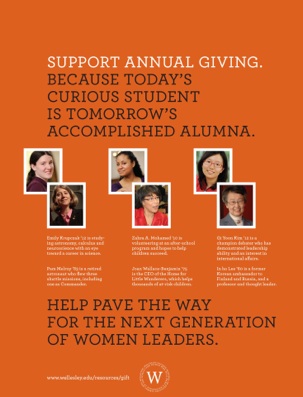 Authentica
This company makes a product for those horrible moments when you realize you've sent an email that you'd like to have back. We used classic pieces of art to make a bad situation entertaining, while still dramatizing the product benefit.
WBUR
One of dozens of campaigns I created for WBUR's fundraising. During my time there, we increased the amount raised through the mail by more than TEN times. This campaign illustrated our central theme -- by contributing through the mail, you could drastically reduce on-air fundraising, a benefit that every listener would support.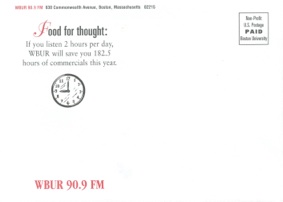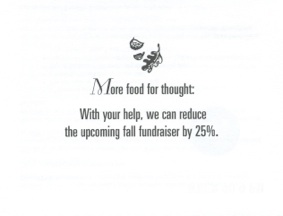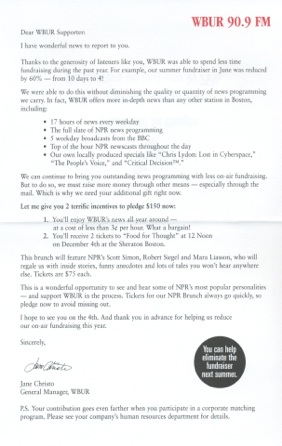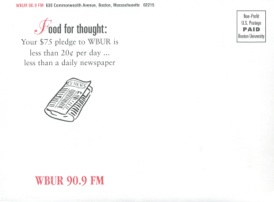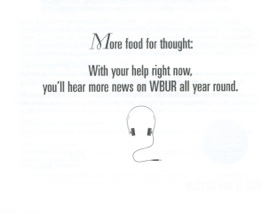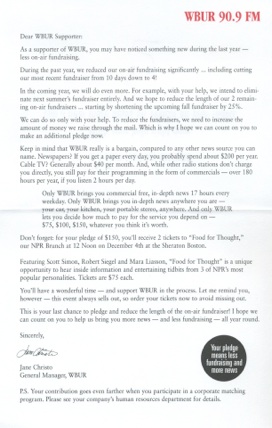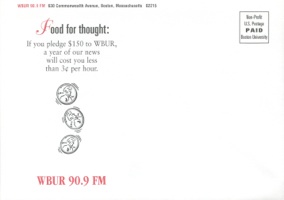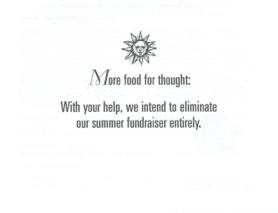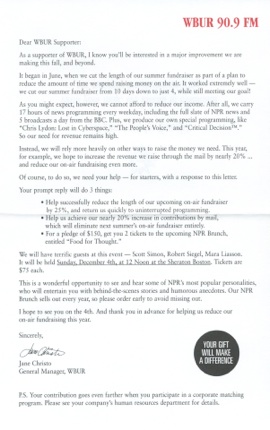 Olin College
As a new school that takes a revolutionary approach to educating engineers, Olin turns the usual fundraising method on its head; rather than focusing on the appeal, they can succeed by reinforcing the mission. This "emergency" fundraiser, almost entirely mission-focused, still reached its goal within its first week.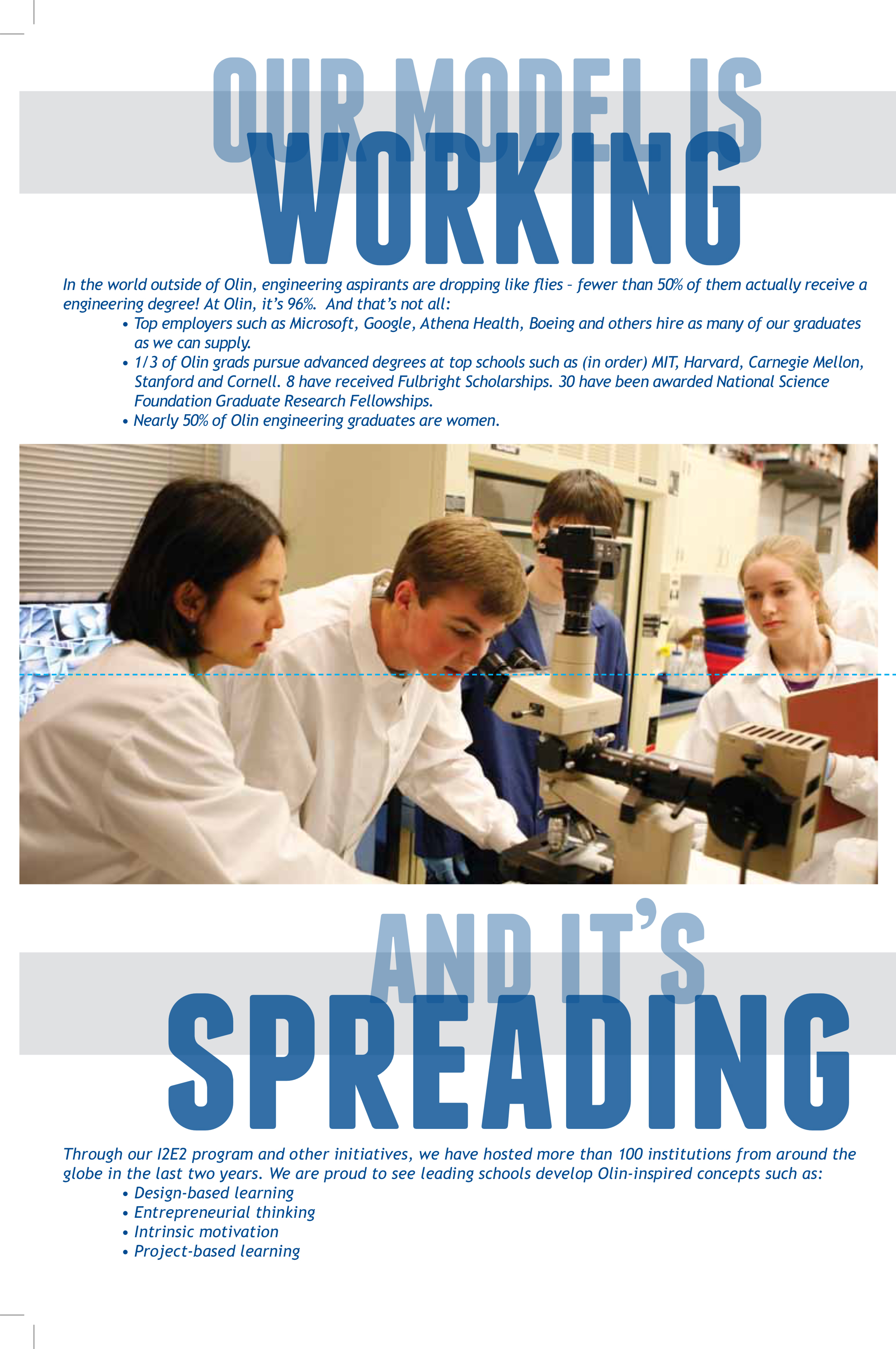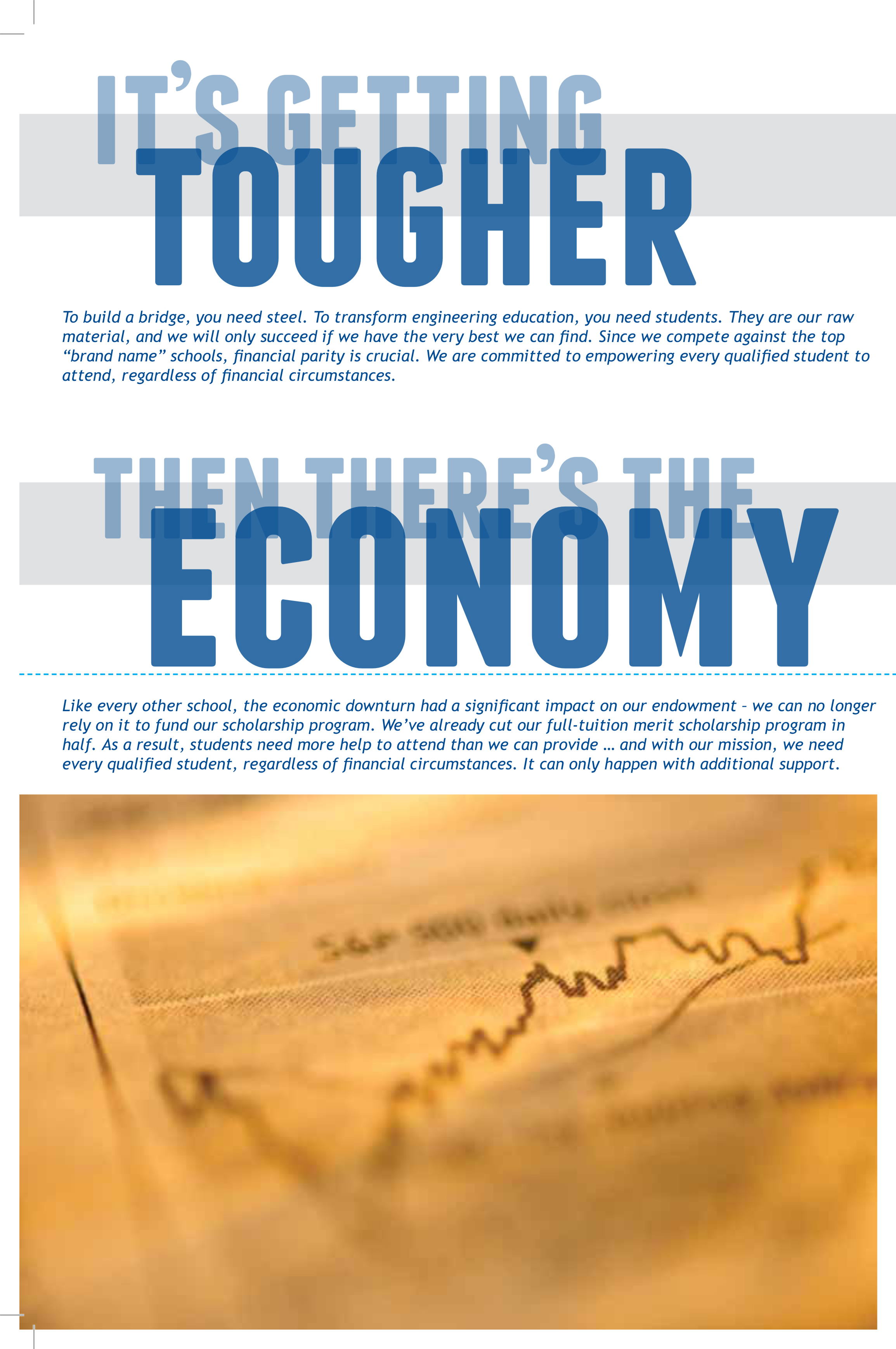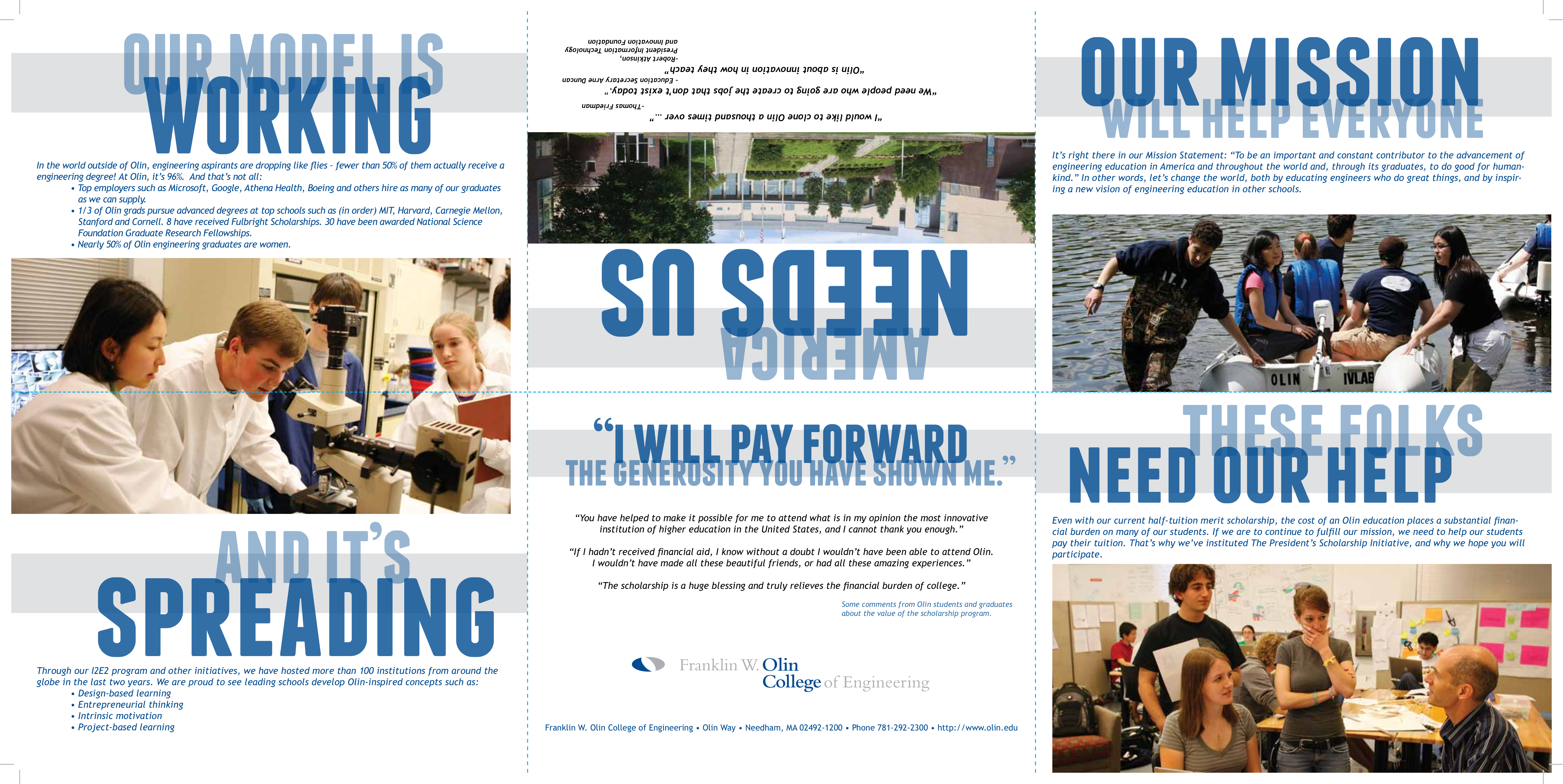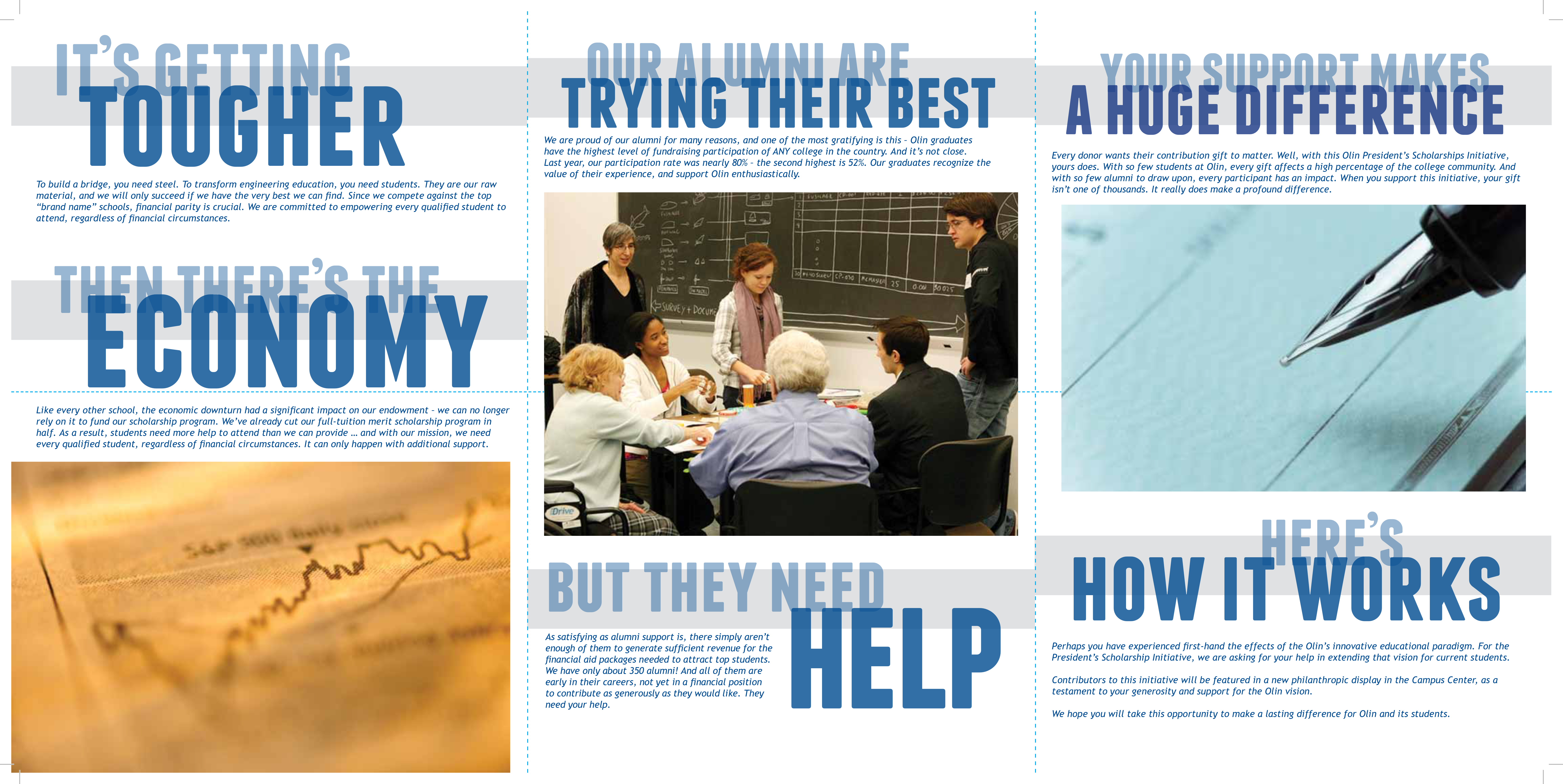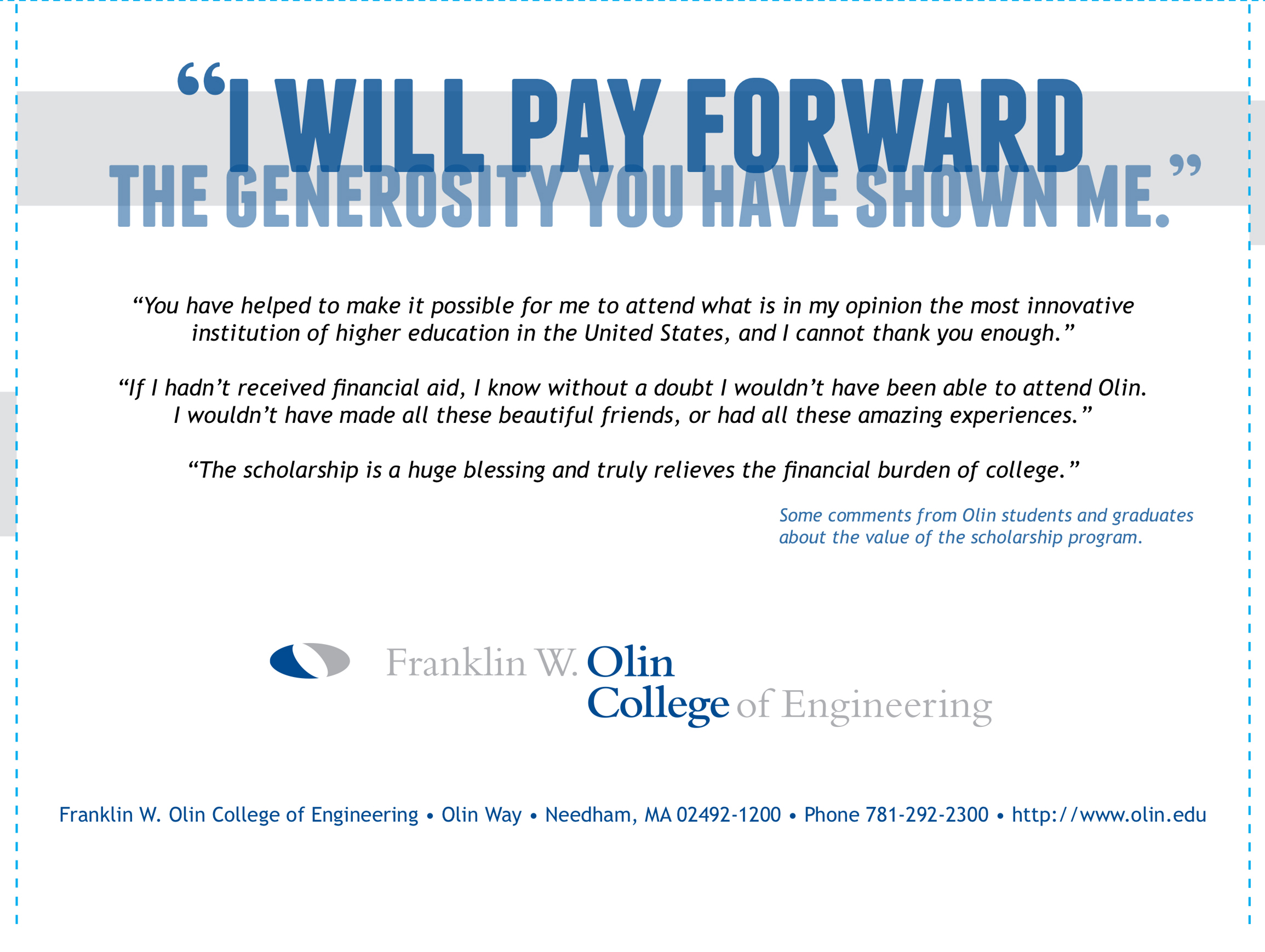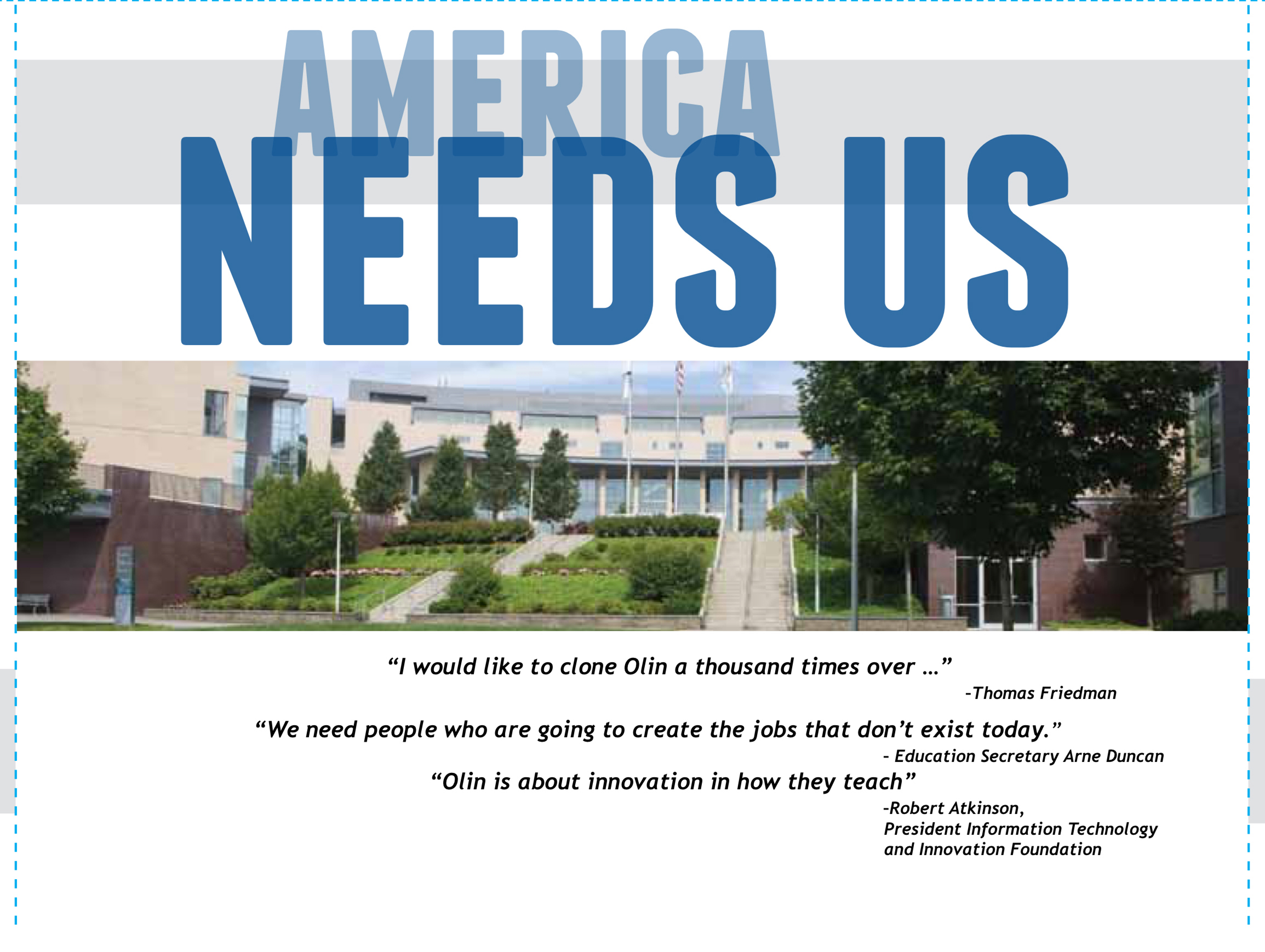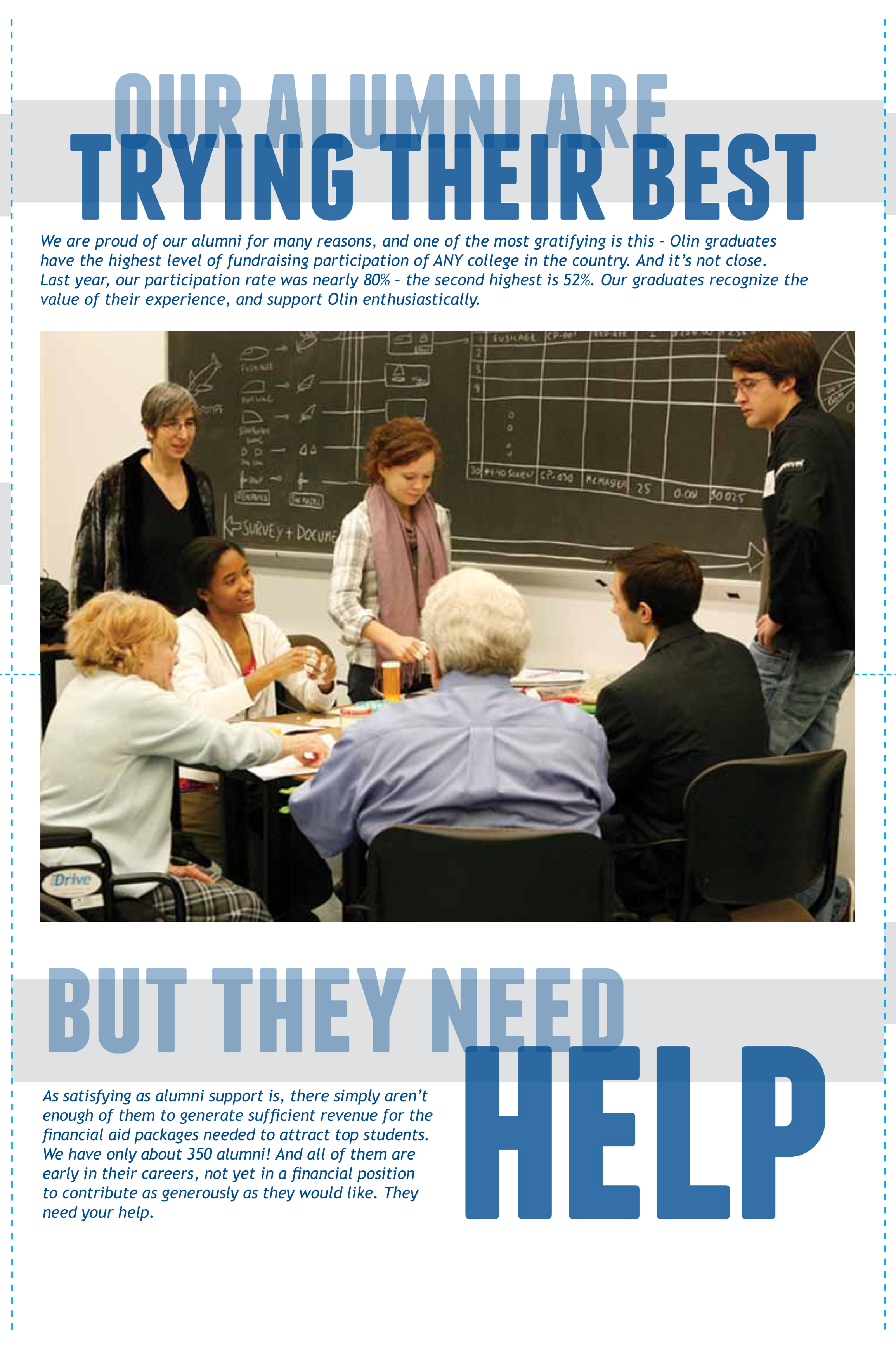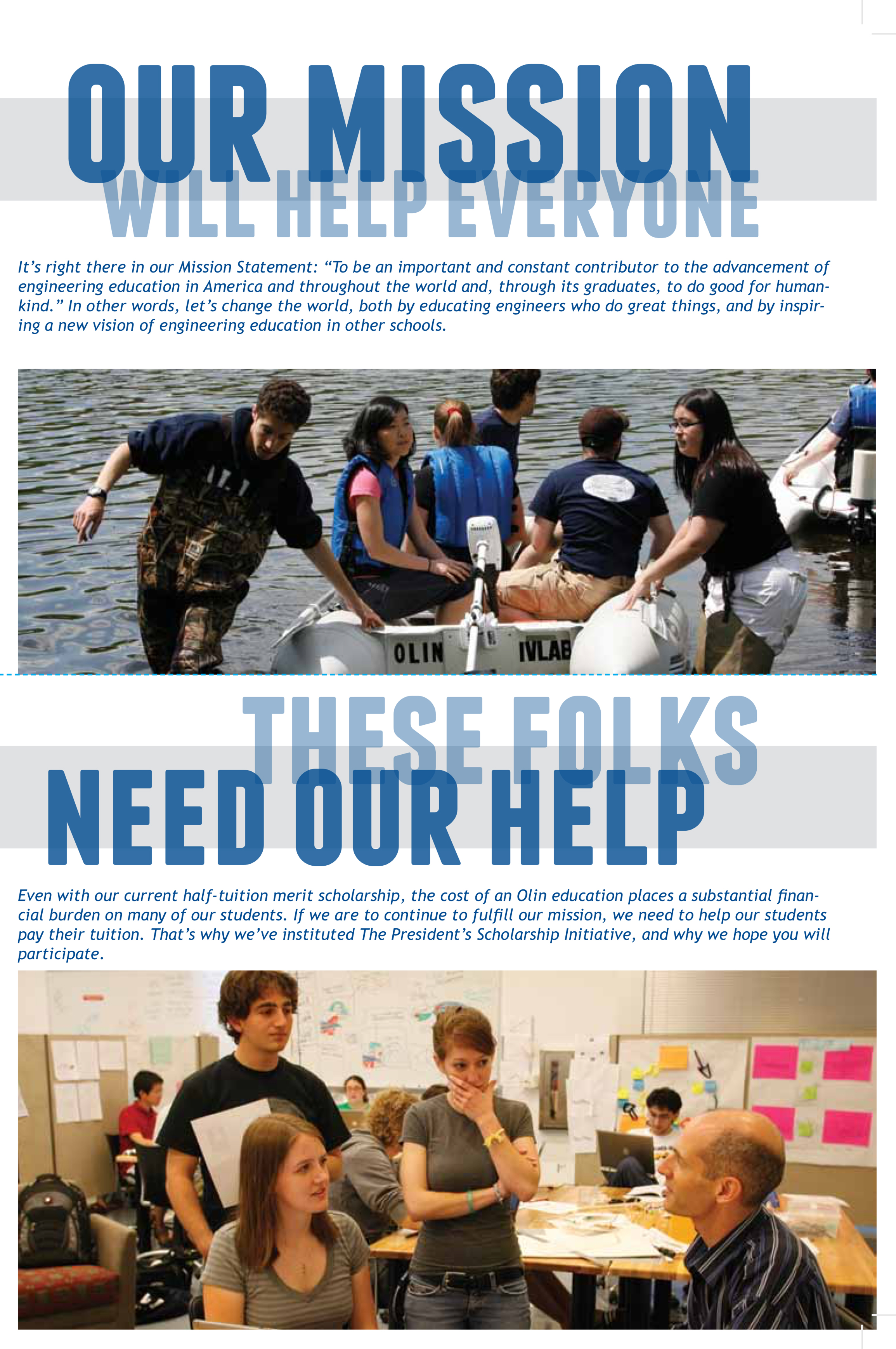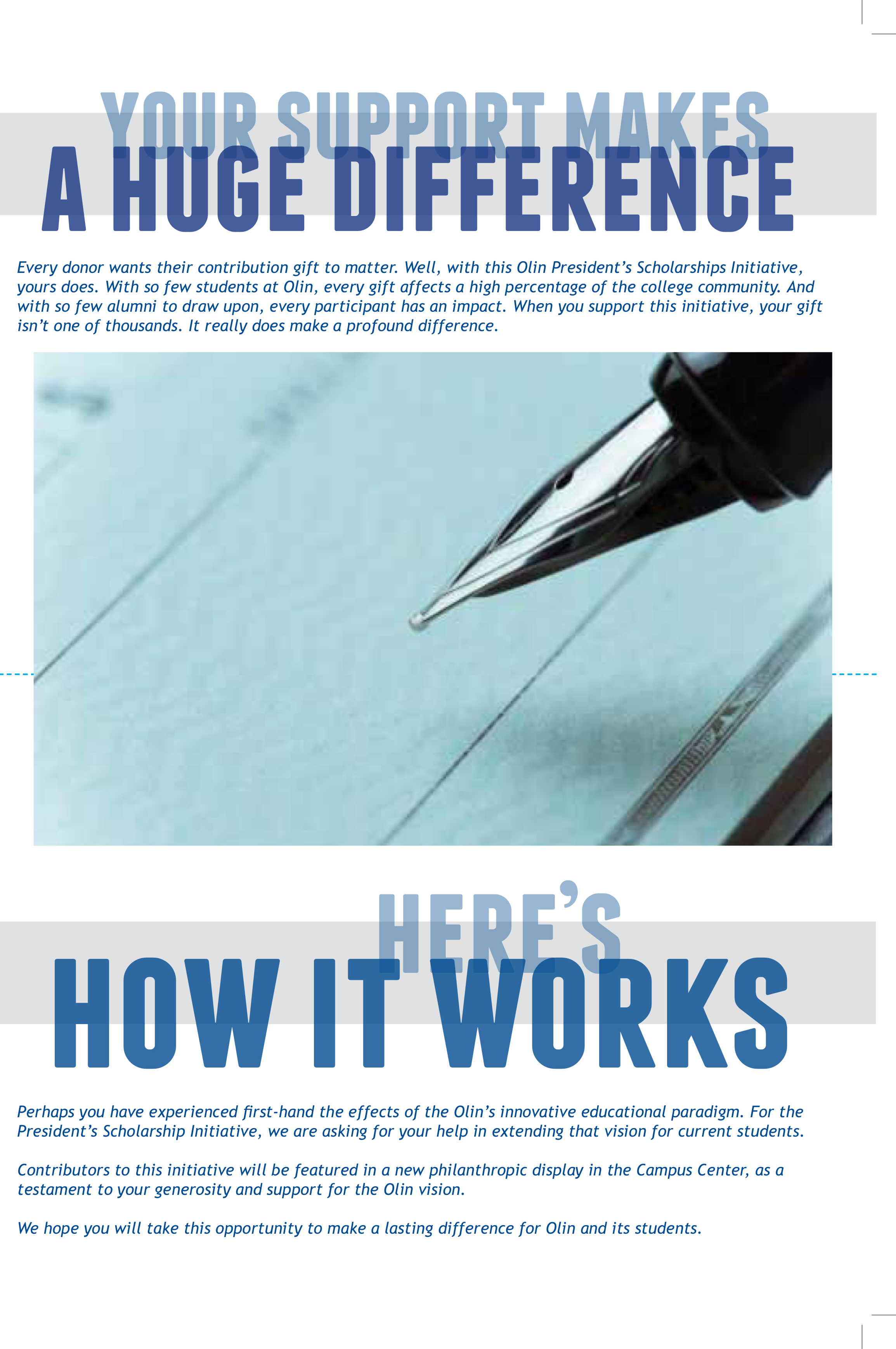 Wellesley College
Wellesley College's fundraising efforts include a series of letters, customized by audience, along with other elements including brochures, lift notes, etc. These are supported by ads in Wellesley's alumnae magazine, email blasts, follow-ups, and thank you notes. In a very poor year for fundraising, these efforts actually increased donations.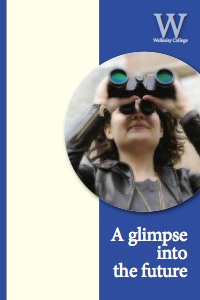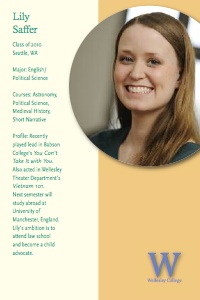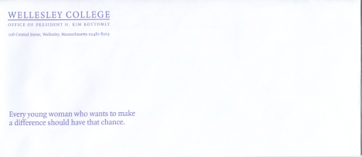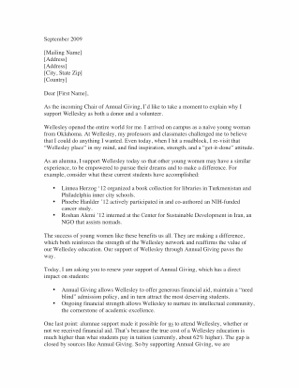 Scudder
A high impact series that invested an entire year's marketing budget in one direct mail campaign. Generated millions in business, reeled in two clients that were larger than any previous client, and won the New England Direct Marketing Association's "Best of Show" award.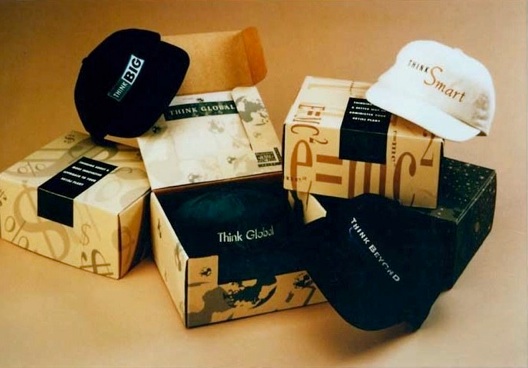 MS Society of Canada
A crucial issue for every non-profit is growing its donor file. The MS Society of Canada had a huge list of potential givers – participants in its signature MS Bike and MS Walk events. This mailing is the first ever to successfully convert those people into donors, at a cost 30% lower than their control prospecting mailing. The secret? Appeal to what we knew about them – they are athletes, competitors, possibly with no relationship to MS.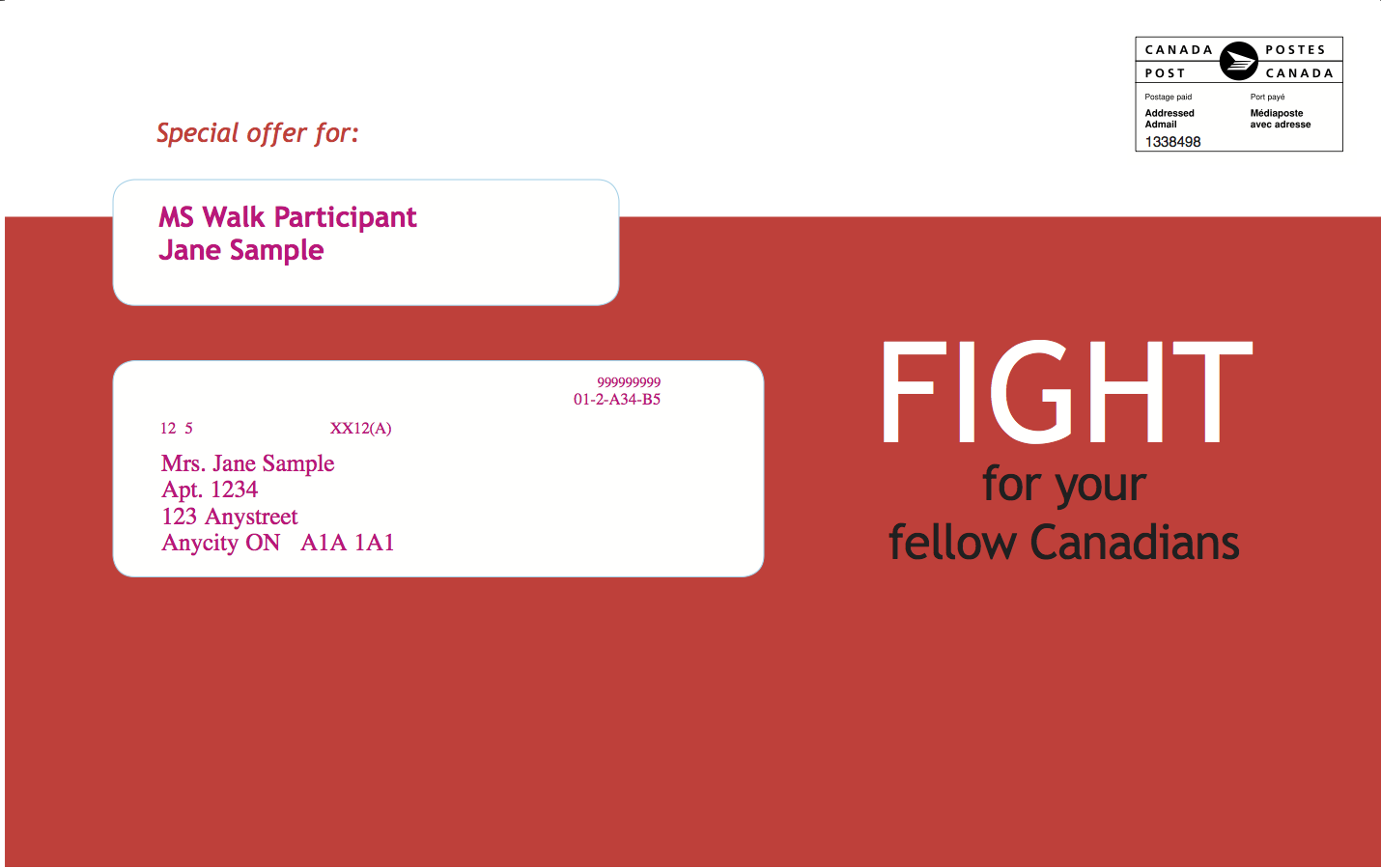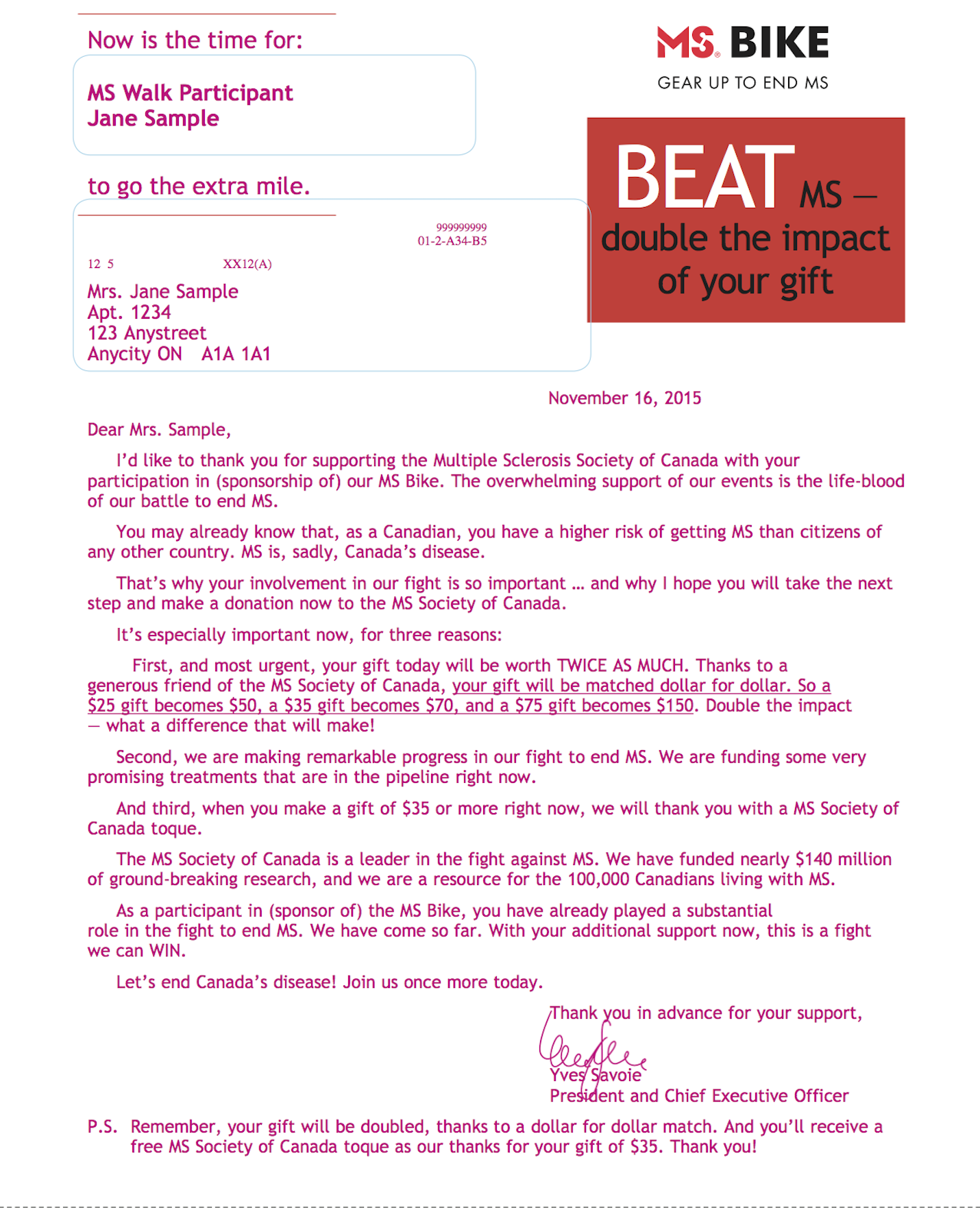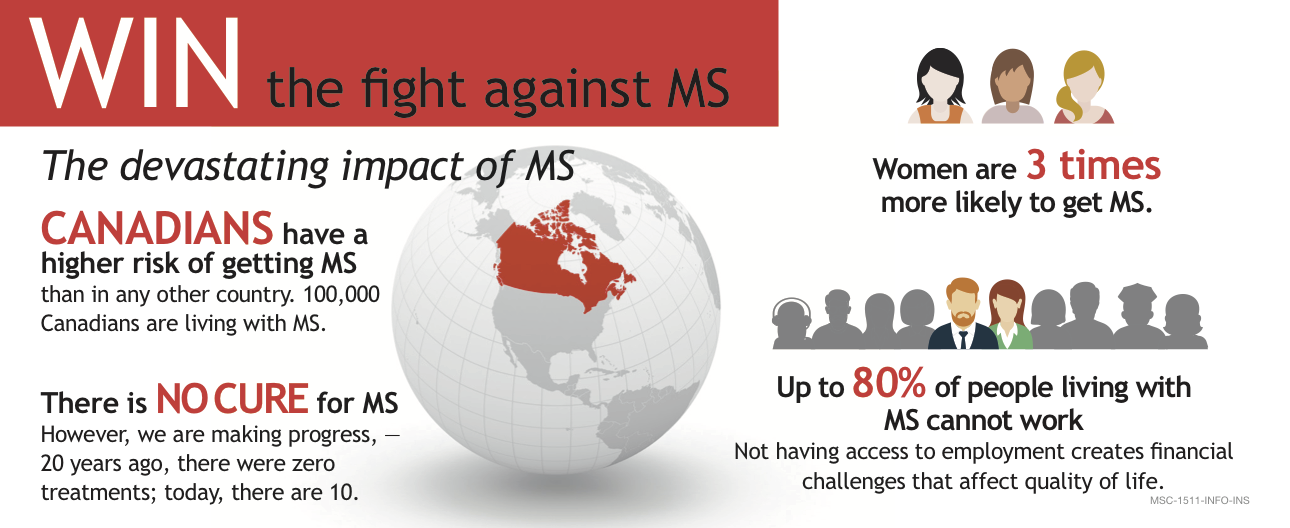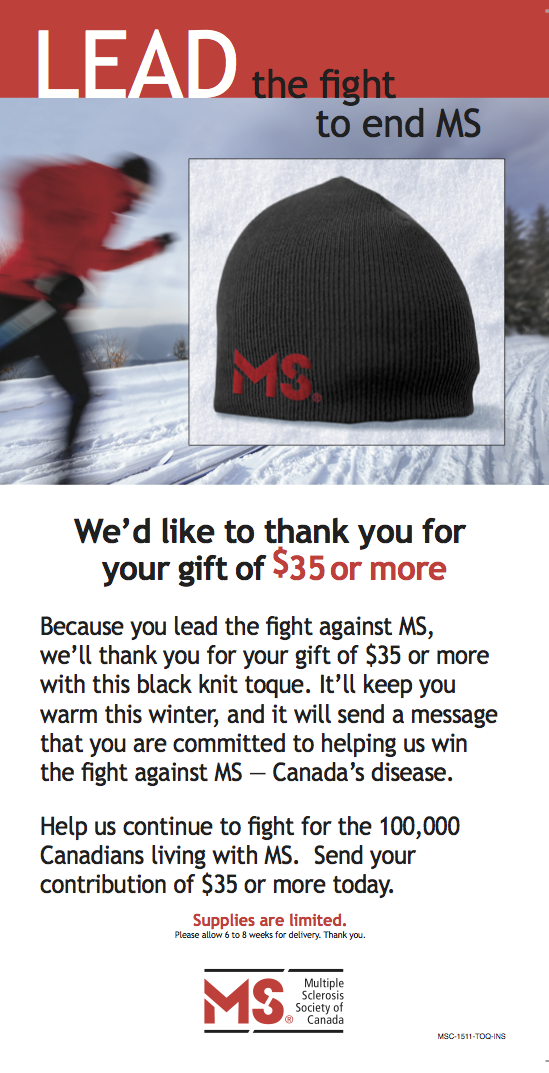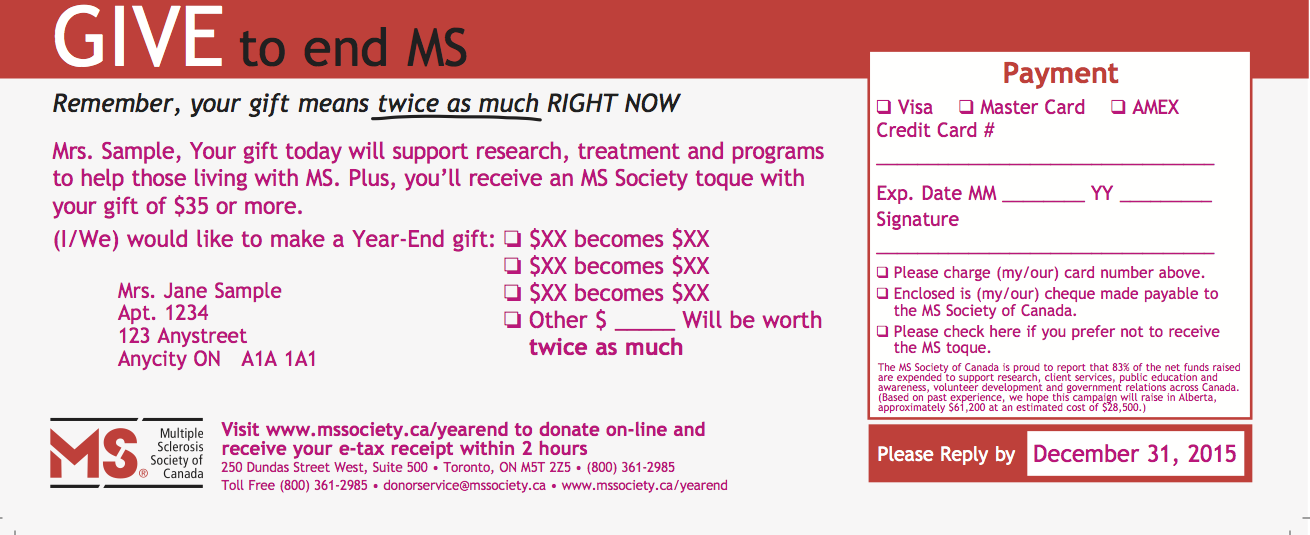 Outcome Referrals
Every clinician wants to improve outcomes for their patients. For the mental health professionals who us Outcome Referrals' TOP product, the stakes are massively high. We used first person narrative and evocative photography to highlight the dramatic impact TOP can make on patients' lives.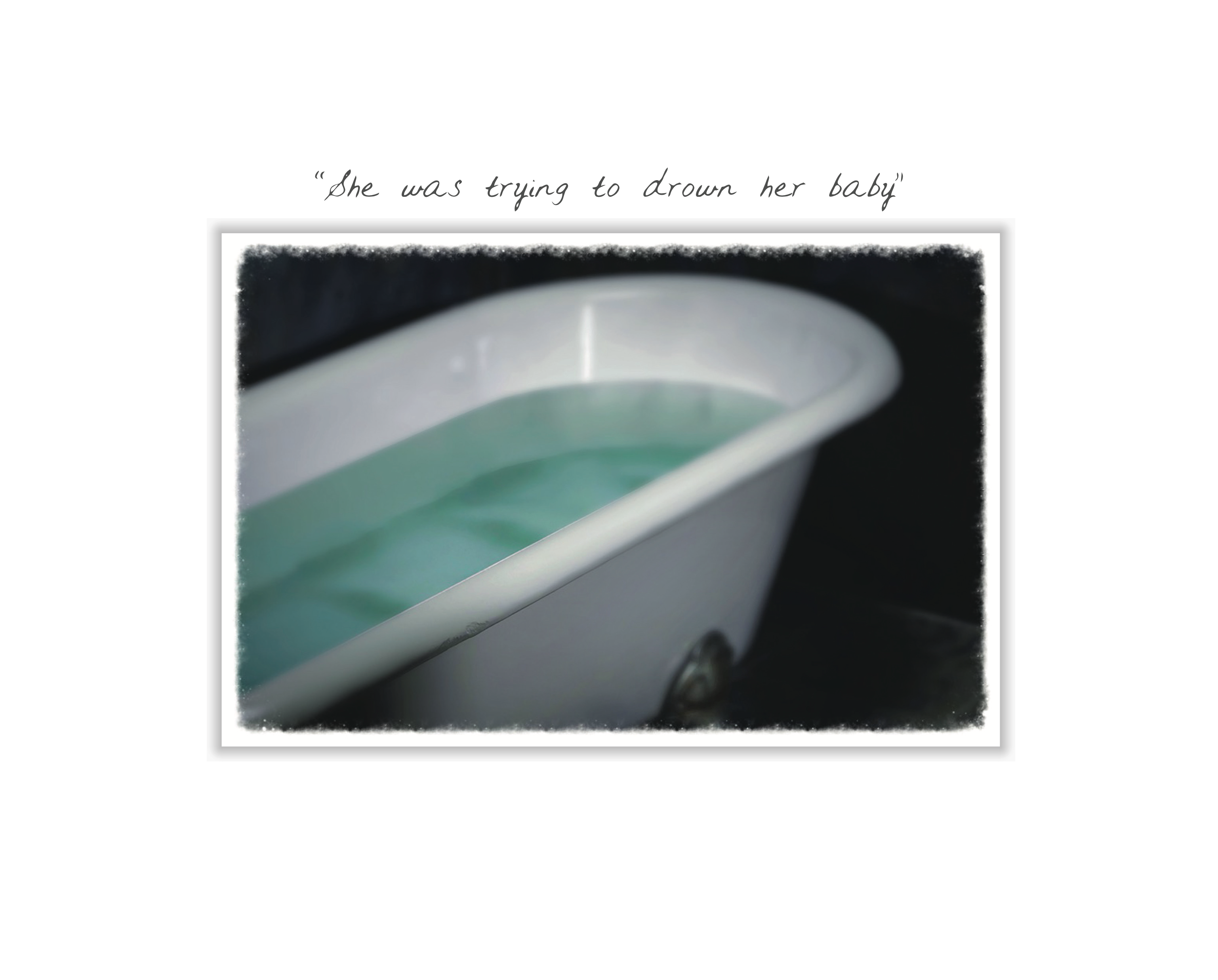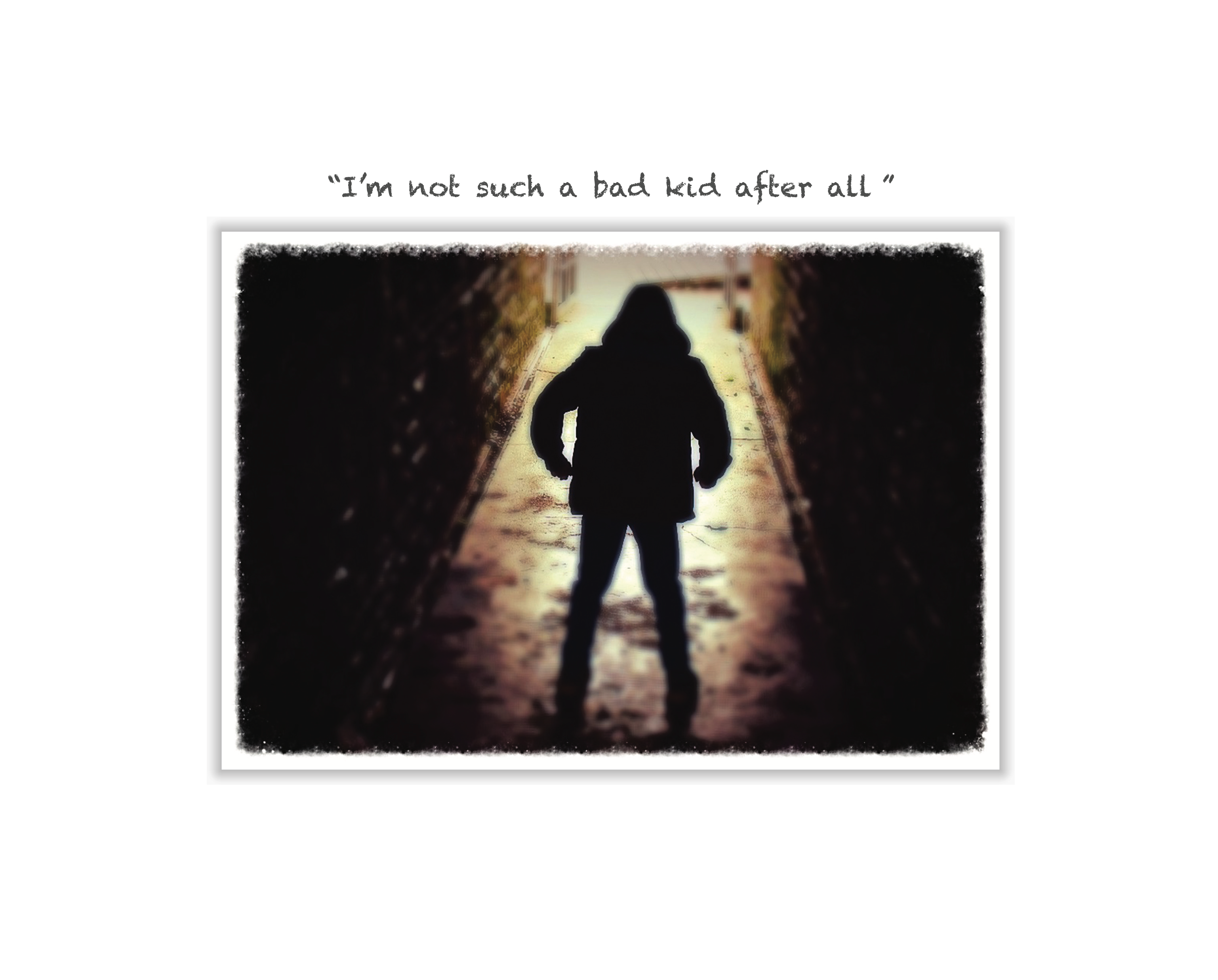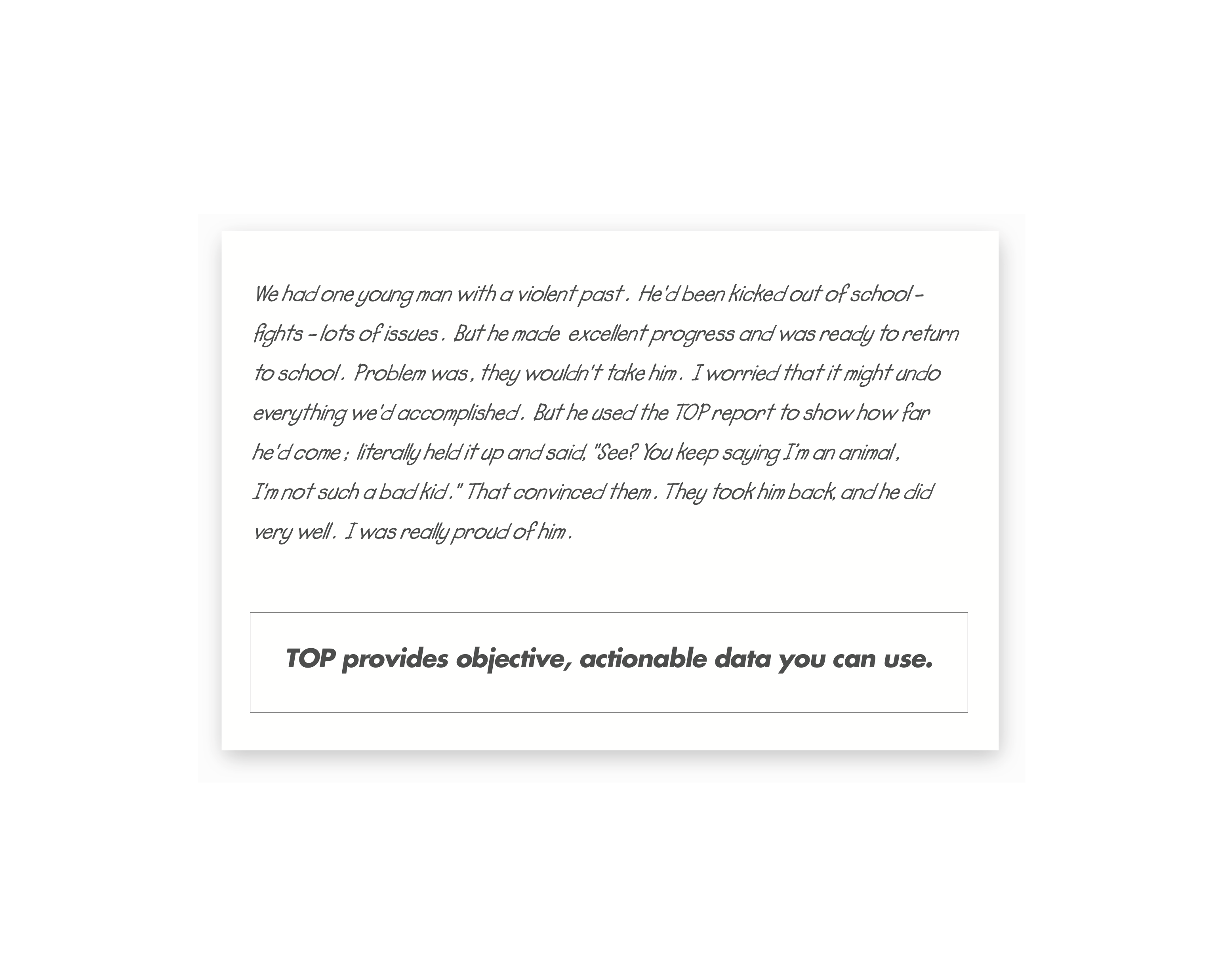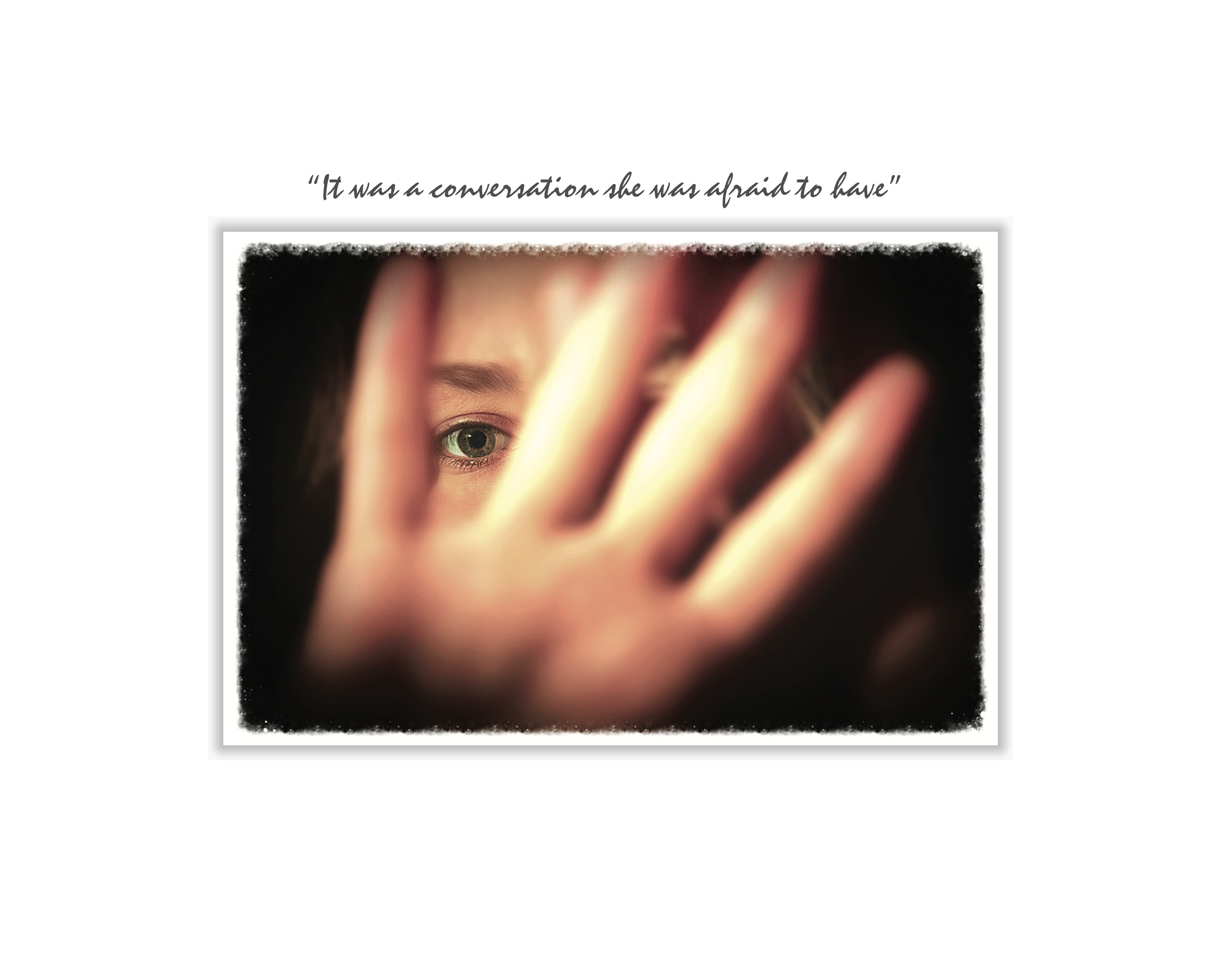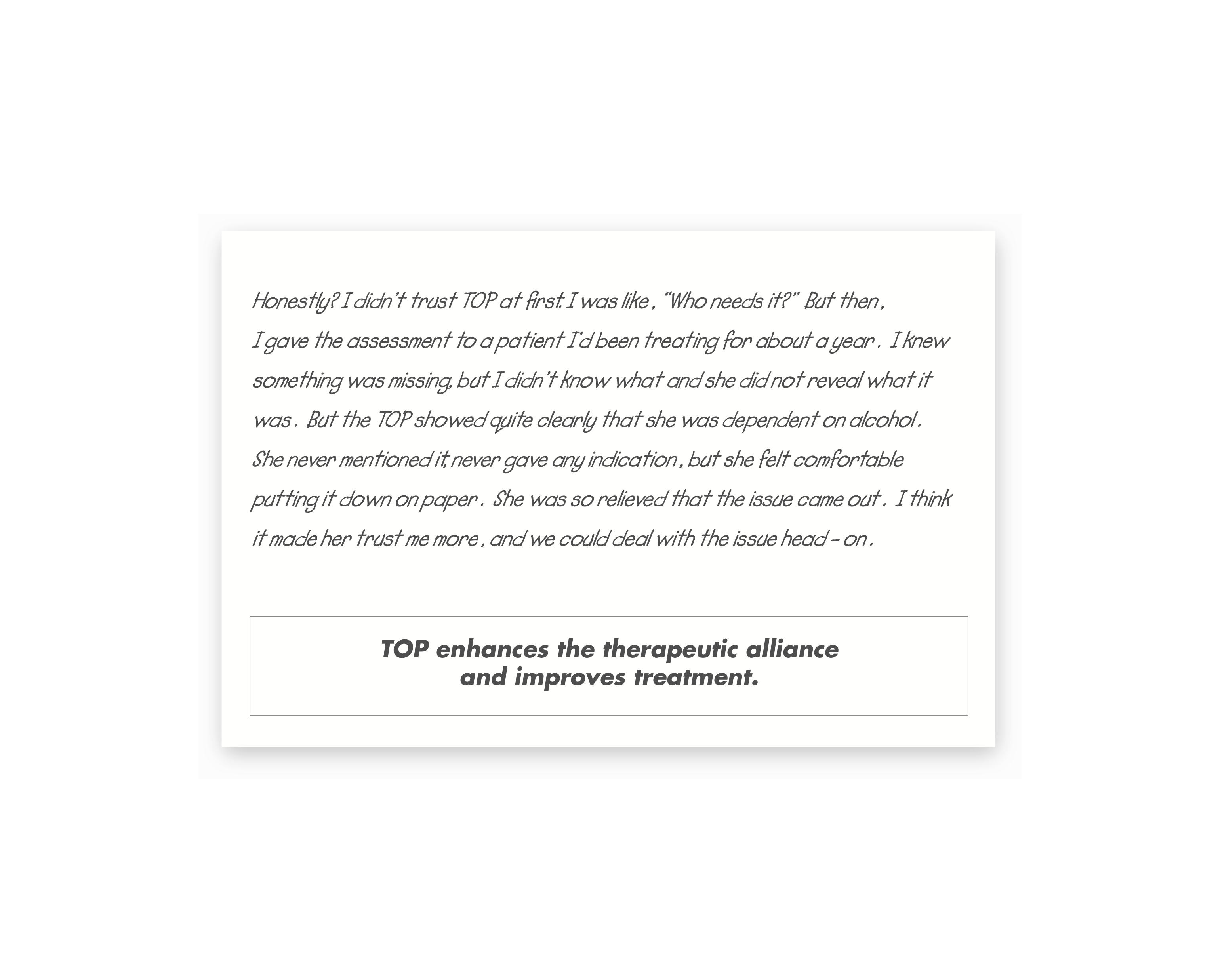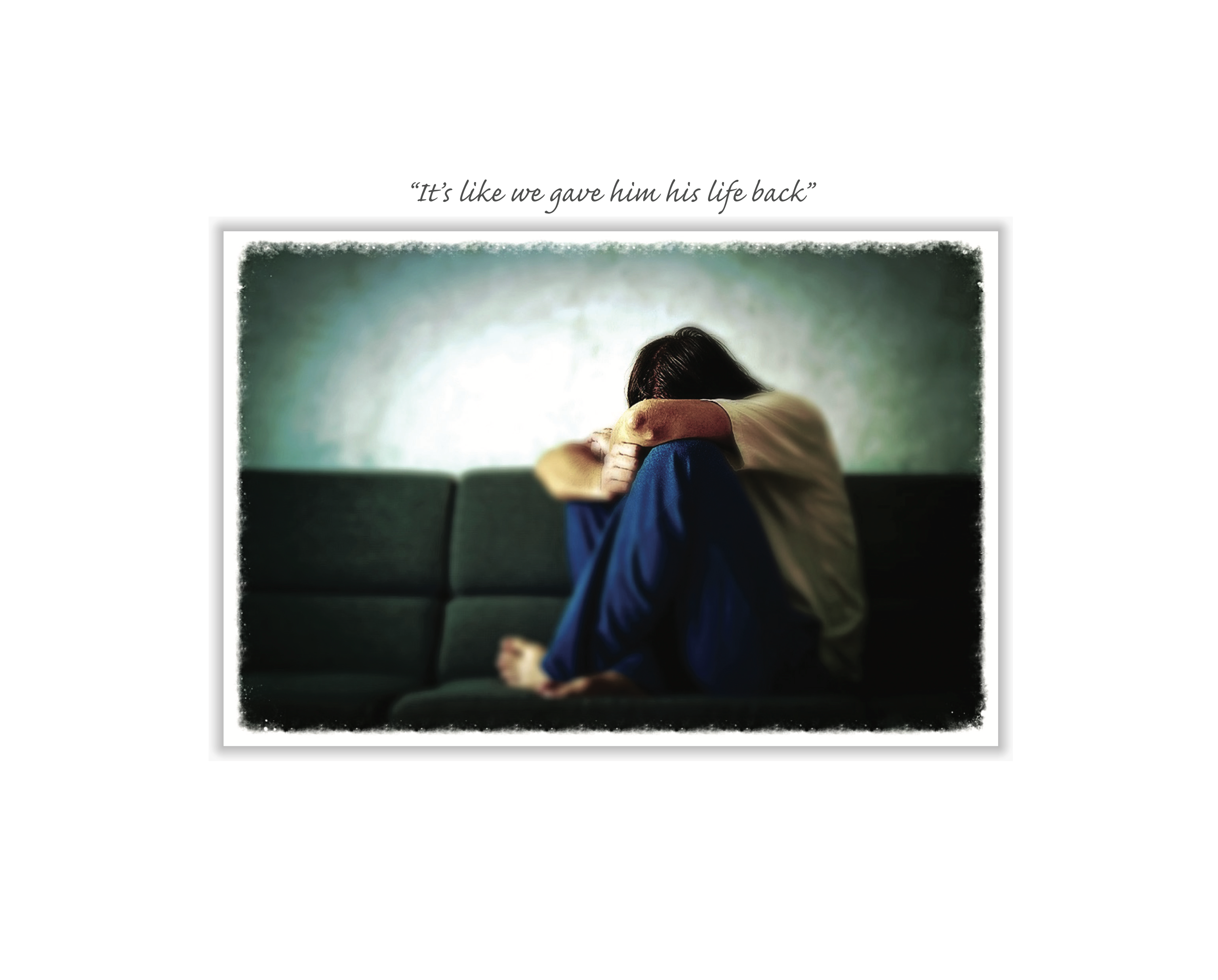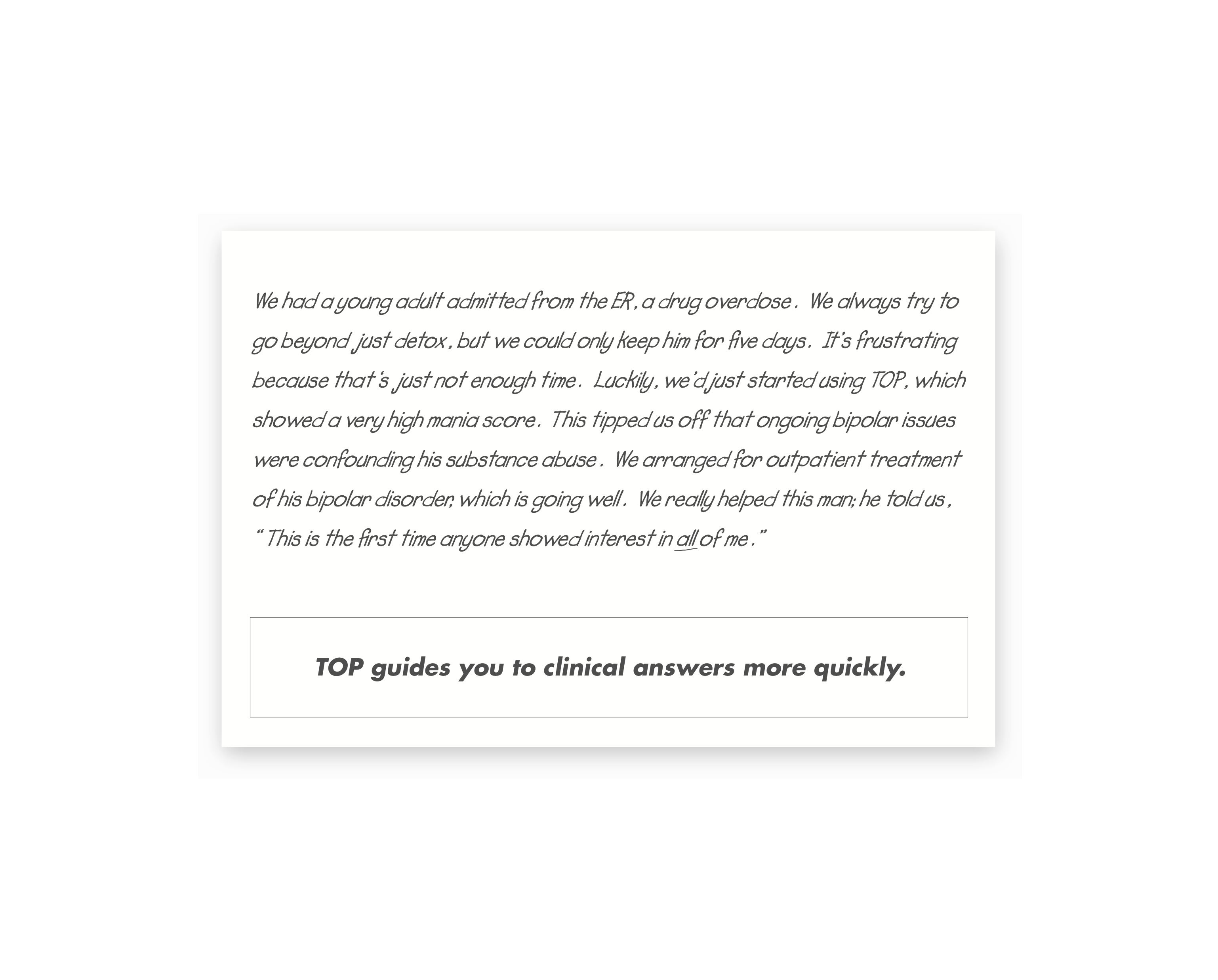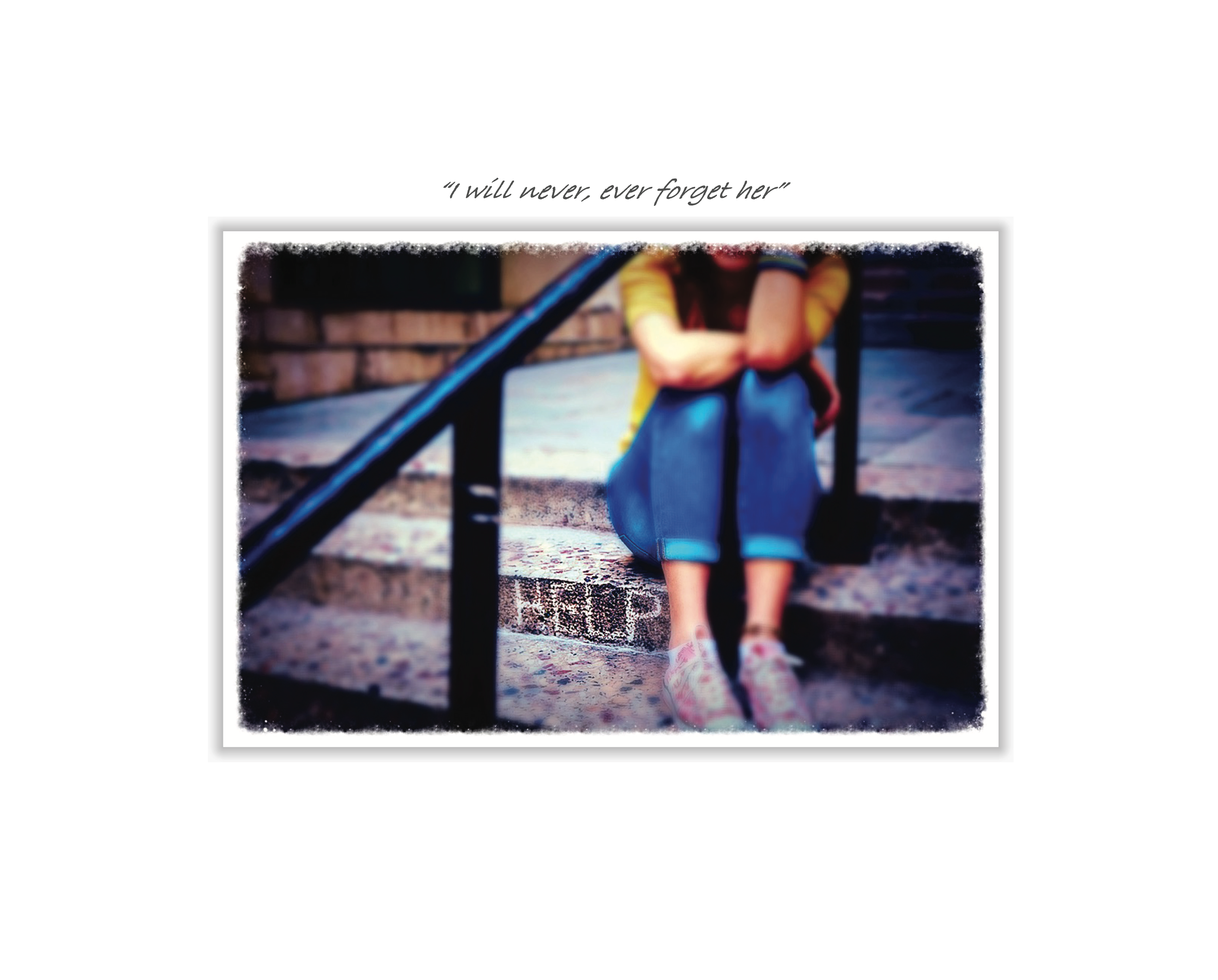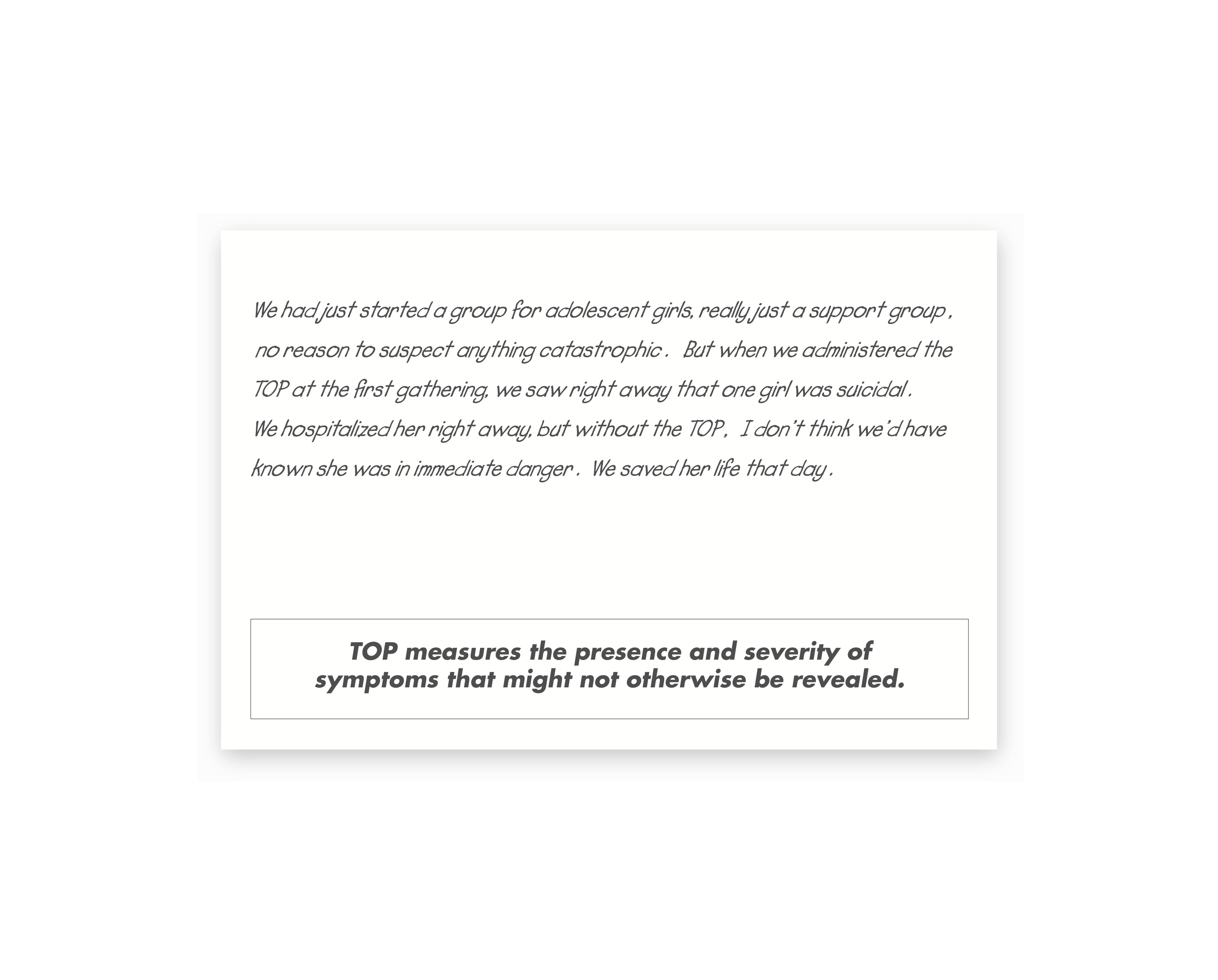 Robomom
A software solution that helps IT professionals manage data centers, Robomon makes the IT department feel like superheroes. We used that theme to appeal to a group of people who grew up loving comic books!
MS Society of Canada Online ads
These ads promote the core fundraising events for the MS Society of Canada -- their Walks and Bike Rides. Bikers and Walkers are very different – riders are more competitive, more active and often have a less direct relationship with MS; their messages are more about the fun of riding, while walker messages are more about helping to raise money for MS.



Morgan Stanley Advisor web site
I have developed dozens of web sites for Morgan Stanley advisors, as part of an overall branding campaign. Each is designed to differentiate the advisor or team, and focus on what's important to their potential client.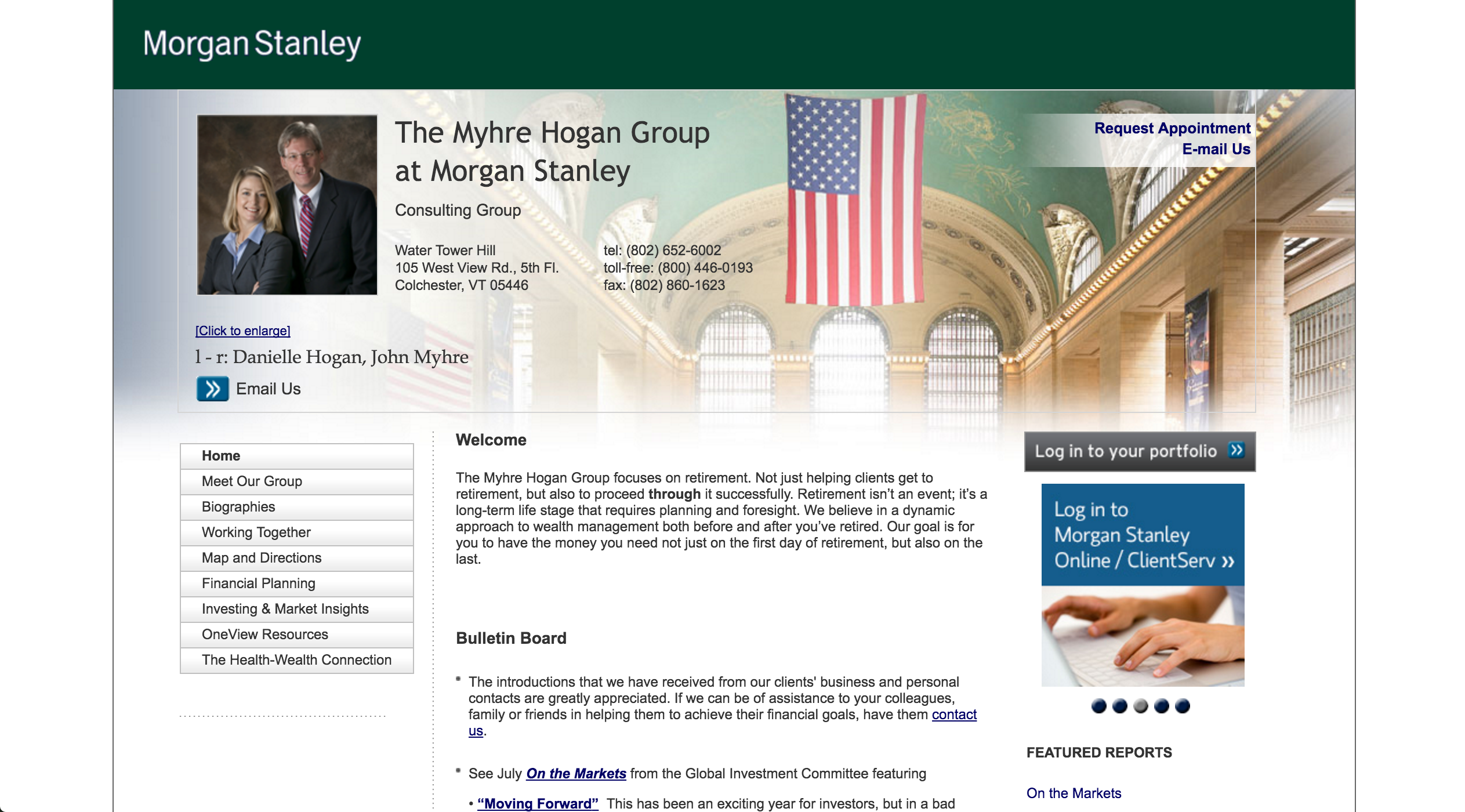 Morgan Stanley GFIO micro site
Morgan Stanley chose me to develop the branding, copy and creative strategy for its new Global Fixed Income Opportunity (GFIO) Fund. This innovative microsite positions the product and explains the opportunity in simple, accessible, logical language that is easy to understand and fast to absorb.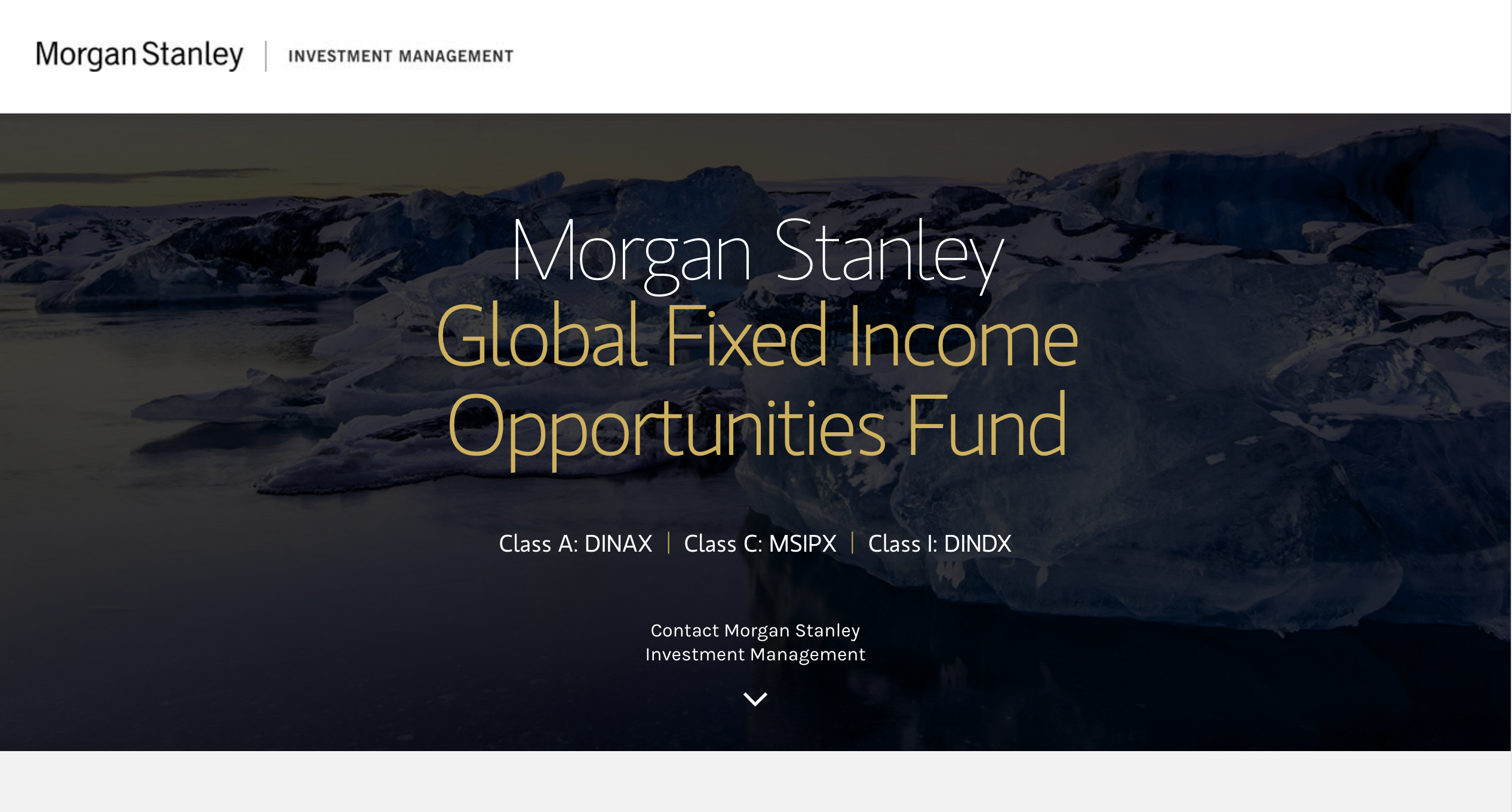 Outcome Referrals
This organization improves behavioral health care using a simple questionnaire that identifies and quantifies a full spectrum of problems to help therapists understand what they're dealing with and know how to treat them. I wrote this web site, as well as the tag line and branding that accompany it.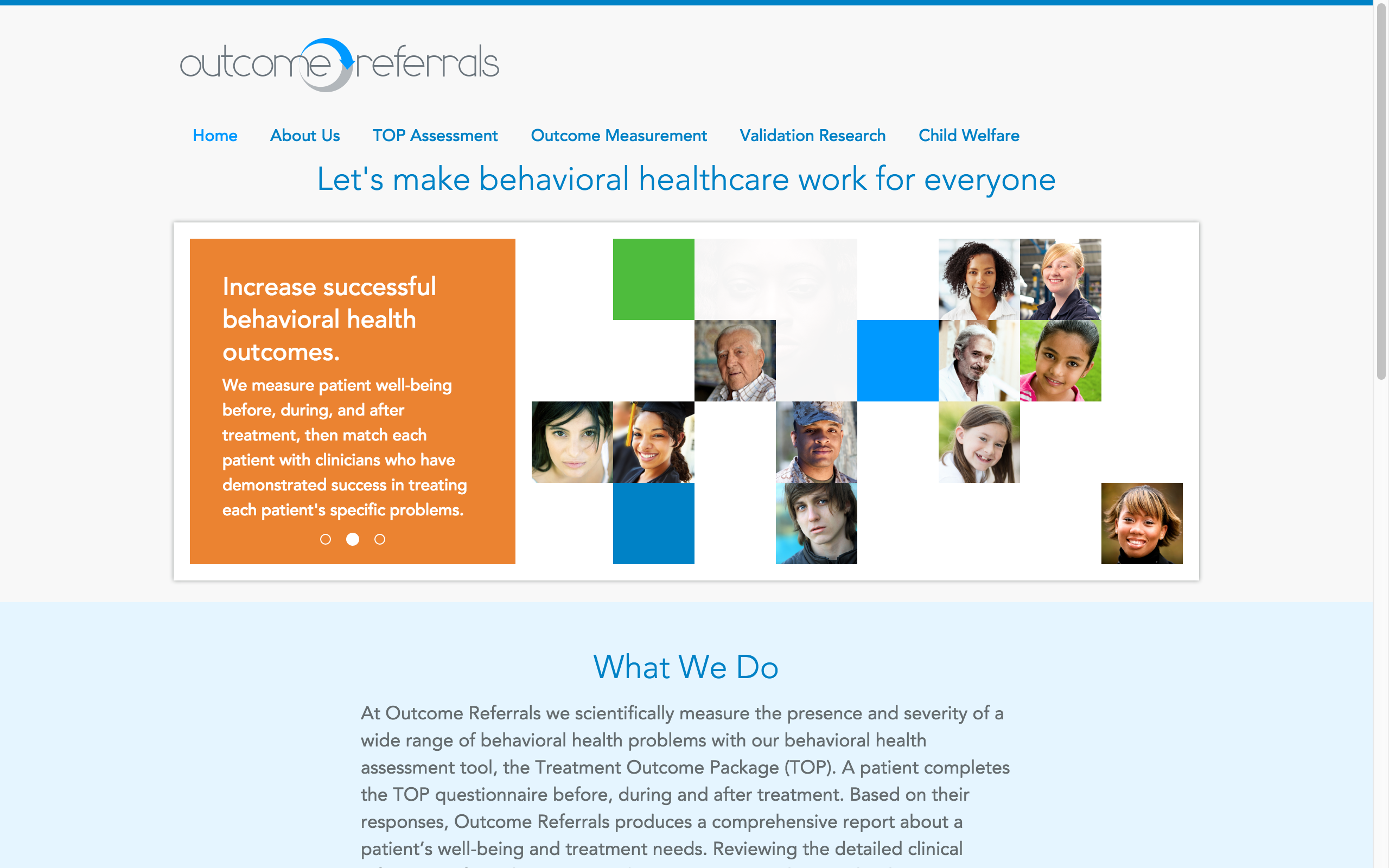 Madeleine Korbel Albright Institute for Global Affairs
Wellesley College collaborated with one of its most prestigious alumnae, former Secretary of State Madeleine Albright, to create a special program that prepares young women for careers in international diplomacy. This site announced the Institute, and provided an opportunity for donors and sponsors to participate.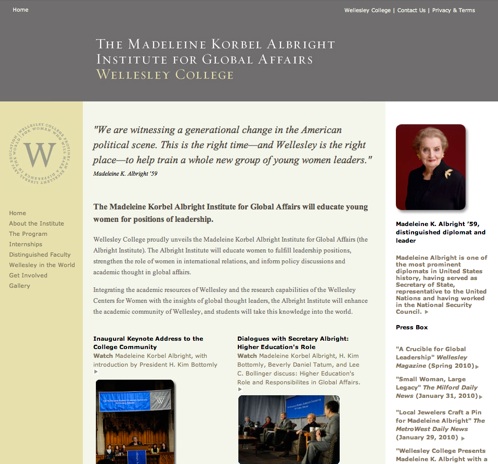 Morgan Stanley placemat
As part of an initiative to help Morgan Stanley financial advisors differentiate themselves, I invented this format, which allows for maximum flexibility, tells a non-linear story and works for both presentation and mailing. For each advisor, I develop custom content based on their prospects and their business. The firm now uses the format across their network.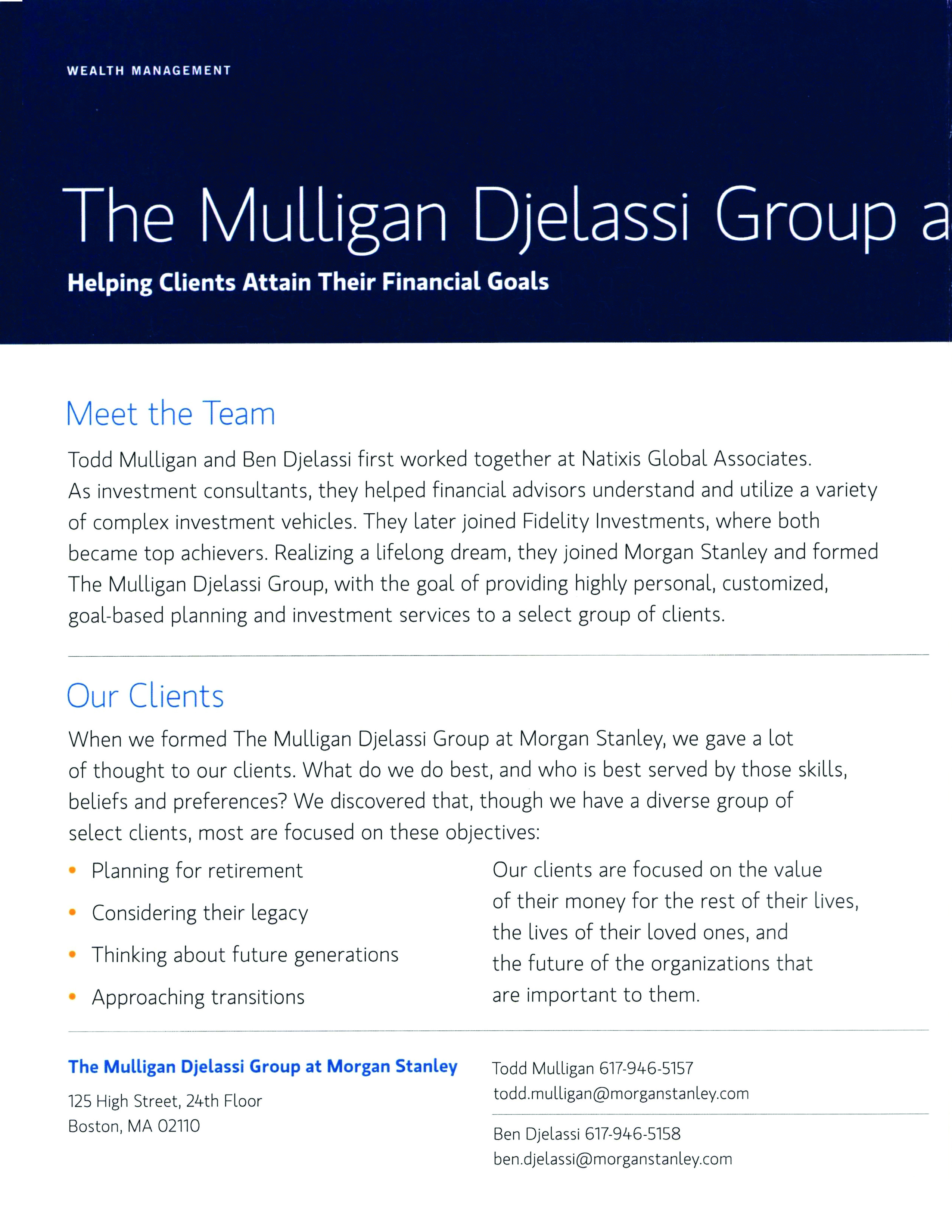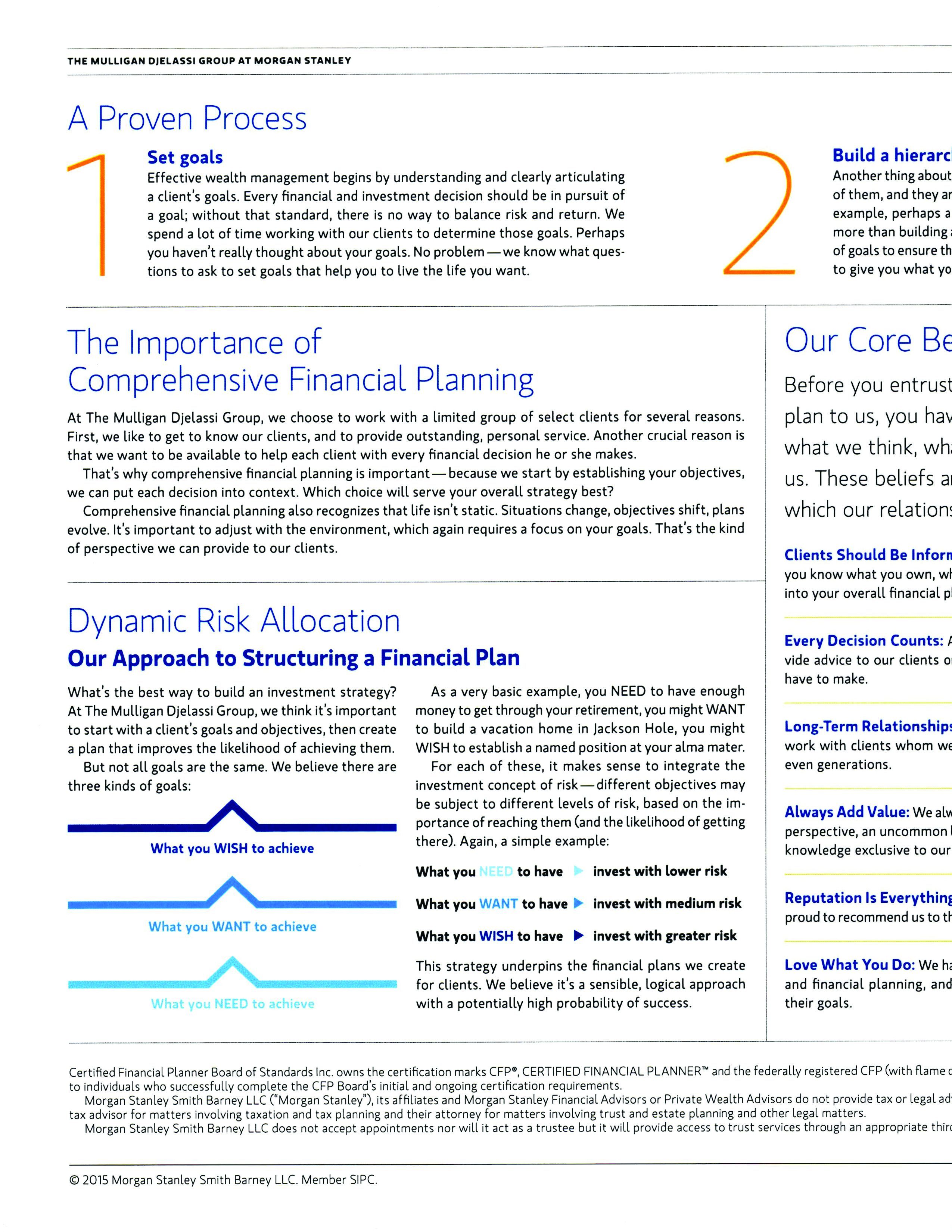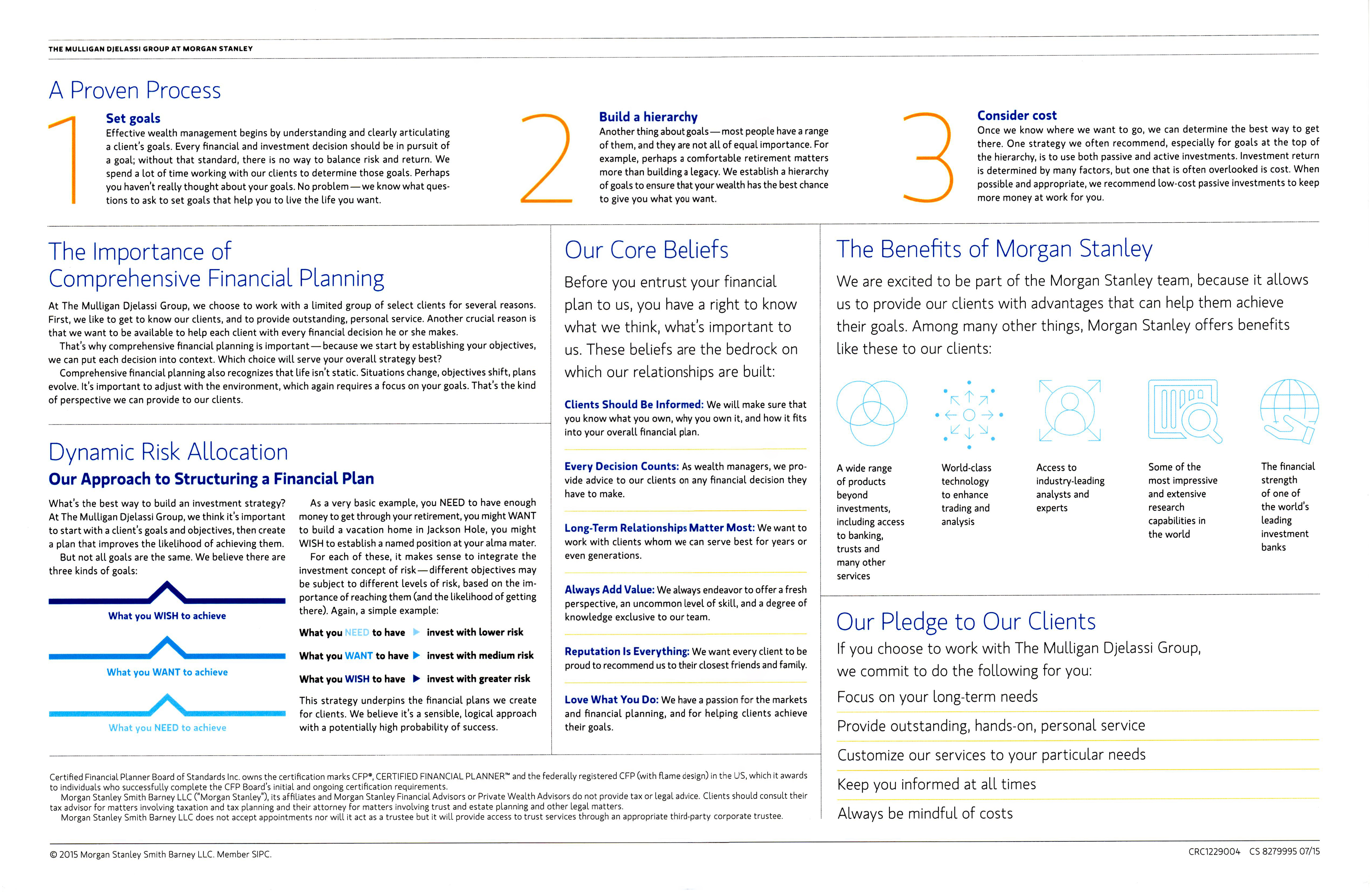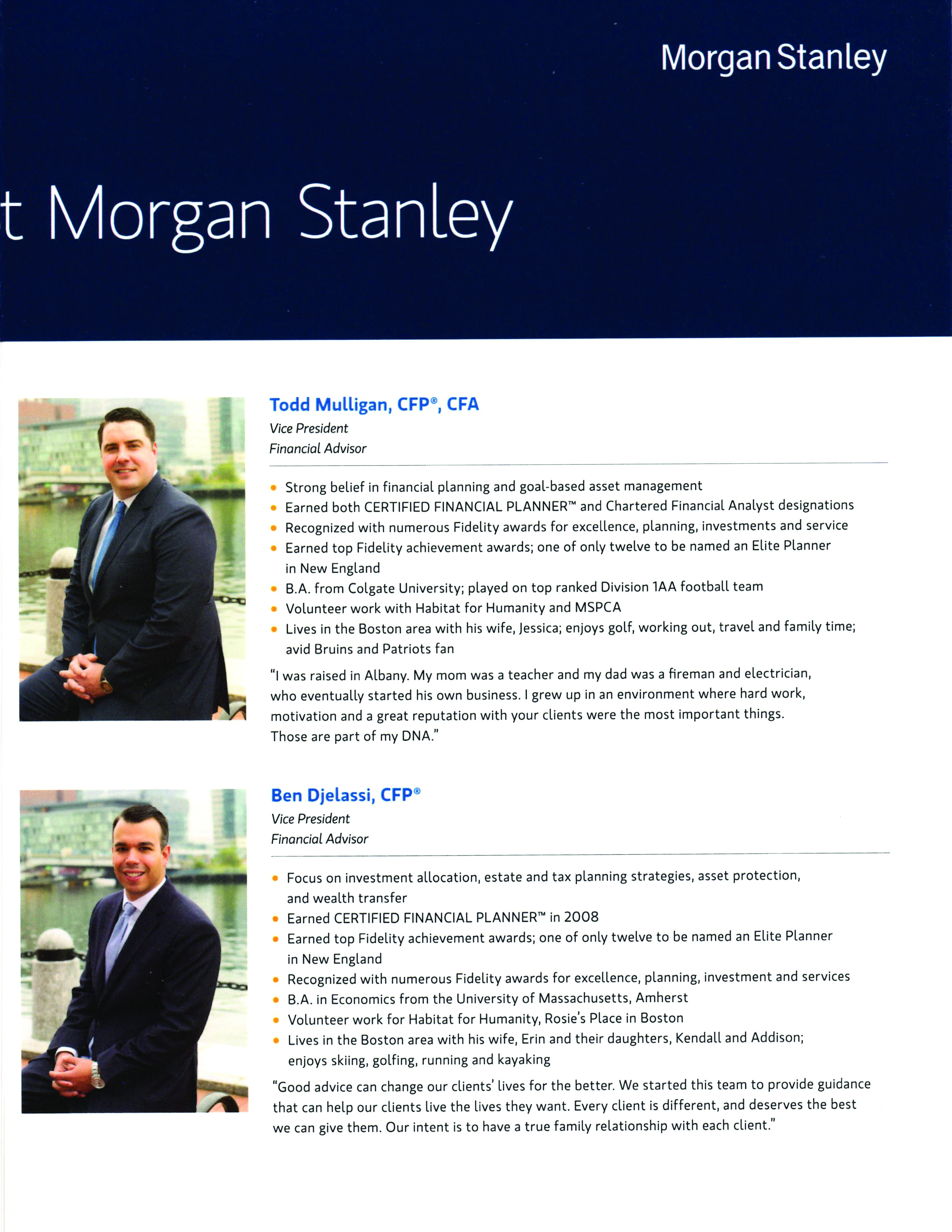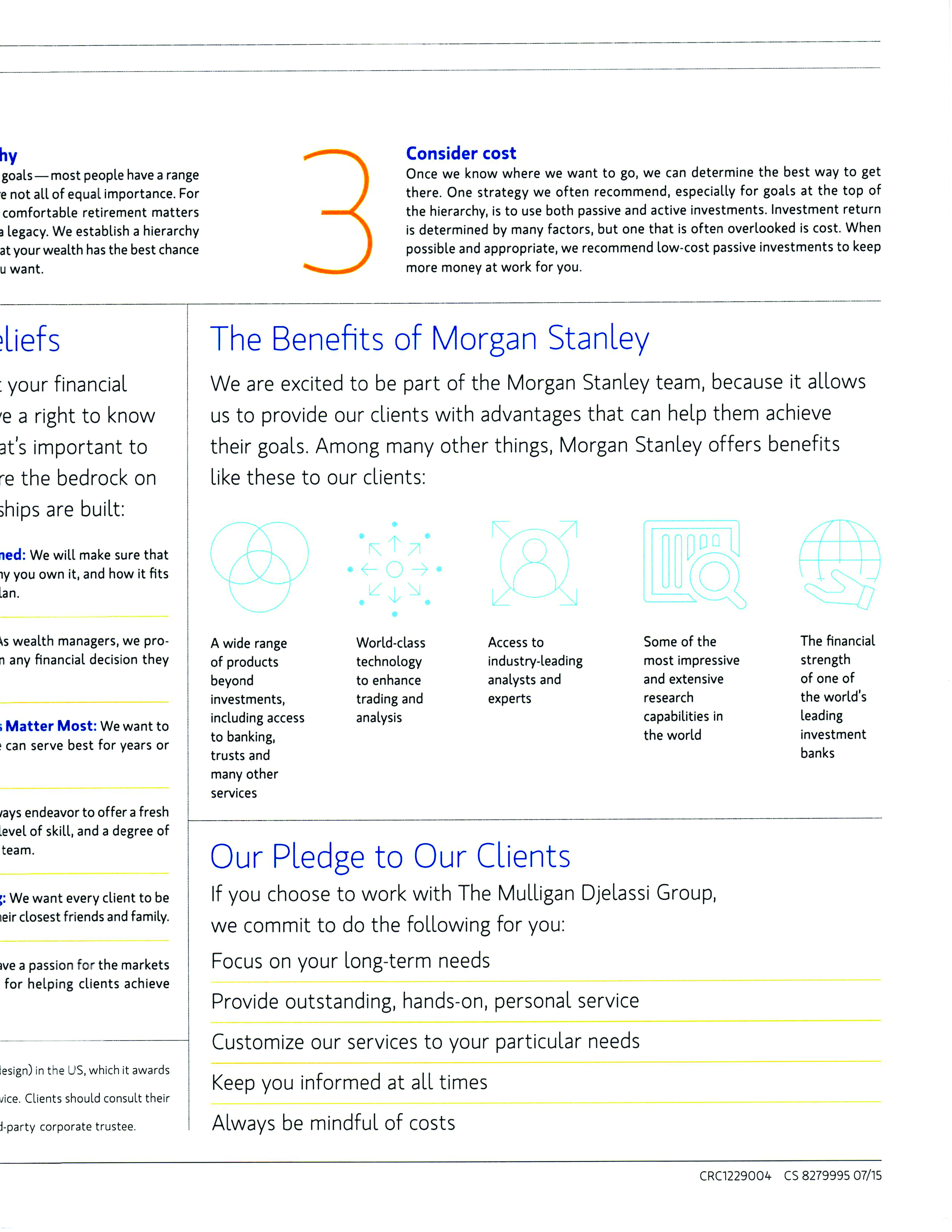 The Brand Map
A first step in a successful communications campaign is to determine the message(s). These elements each serve their own purpose and inform ALL subsequent communication. With a new client, this is where I like to start. I also customize the Brand Map to suit each client and fill in strategic holes as needed.
Value Proposition
What you will deliver to your customer? Consistency and customer focus are crucial.
Unique Selling Proposition
What differentiates you? Think "Volvo=safety" What do you equal?
Tag Line
Label? Emotional Driver? Rallying Cry? I'll show you how each might work.
Messages
Of all the things you COULD say, what SHOULD you say? How should you say it? We will develop the 5 key messages.
Message by audience
You have your topline message. How should it be flavored for different constituents?
Elevator pitch
Can you say it in 30 seconds? Do you say it the same way every time? Does everyone in the organization? An often overlooked branding opportunity.
LowellWorks
One of my most rewarding projects, these posters were a collaboration among 38 non-profit groups in Lowell, MA. I named the group, wrote 20 posters, arranged for (pro bono) photography and design, and produced the posters. They were featured in a press conference hosted by the mayor of Lowell, and I was a guest on a local radio station to promote the effort. I also received a special award for the work.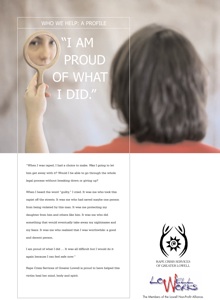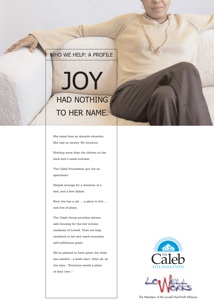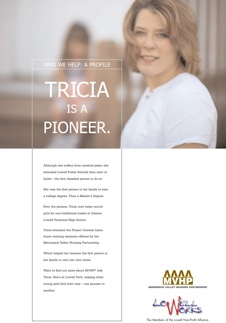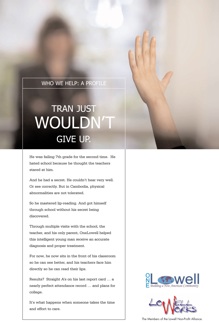 Harvard Business School Publishing
Harvard Business School offers a variety of learning platforms and products. The brown brochure was designed by Corey, McPherson, Nash and tells the overall story of the organization; "How to Connect" is a product brochure for Harvard ManageMentor, for which I also did print ads, banner ads, a Flash demo and more.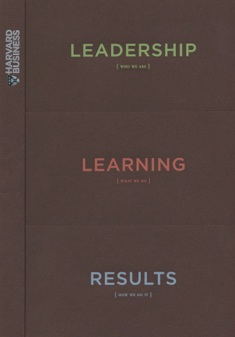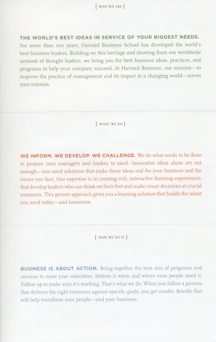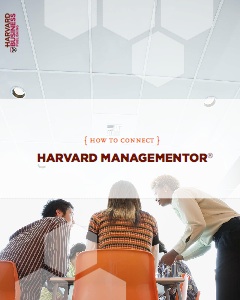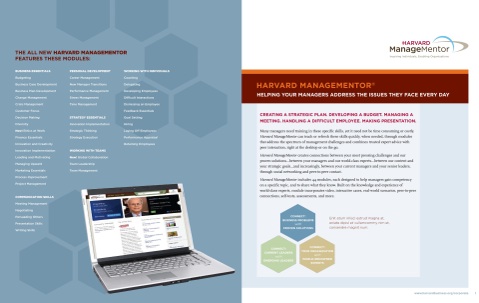 Back to top